4 Detoxifying Breakfasts
Carrot and apple juice are rich in antioxidants and vitamins and can act like a supplement to the liver, which make them an ideal option to help detox your body.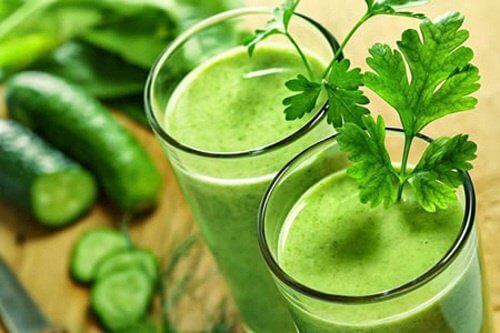 Keeping your body healthy is a daily task; you have to provide it with the necessary ingredients to help cleanse your body of toxins accumulated from environmental contamination and which we consume through food. When you feel bloated, heavy and swollen, it might be because you need to detox. How about you start the process with one of these detoxifying breakfasts that will make you feel good all day long?
Option 1: Vitamin rich breakfast
Try this option for not only your overall health but the health of your family. You'll need:
The grapefruit juice should be fresh, this way you'll maximize your intake of natural antioxidants necessary to detox. Combine this with the cup of strawberries and pomegranate seeds for an ideal breakfast rich in basic nutrients that you need daily and which also pull double-duty as cleansers.  As you may know, grapefruit and strawberries can help boost your hepatic system. If you include nuts in your diet you can add valuable minerals and fatty acids such as omega 3 that have been known to reduce cholesterol. Adding a rice cake will also help you feel fuller longer.
Option 2: Juice to naturally protect your liver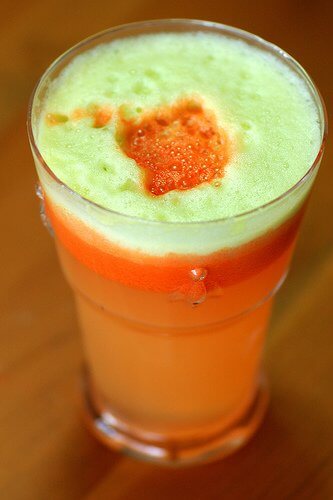 This is a wonderful option for breakfast. The combination of carrots and apples provide you with an excellent source of antioxidants and vitamins to help your body cleanse naturally. Try an apple and carrot juice mix to help support your liver functions. And it's easy to prepare. Simply clean the apple and two medium carrots. You don't have to worry about peeling the apple, since the skin contains additional health benefits. Don't mind the lumps! Blend with a glass of water for a large serving you can consume all day long and enjoy with the oatmeal cake with honey.
Option 3: Healthy green juice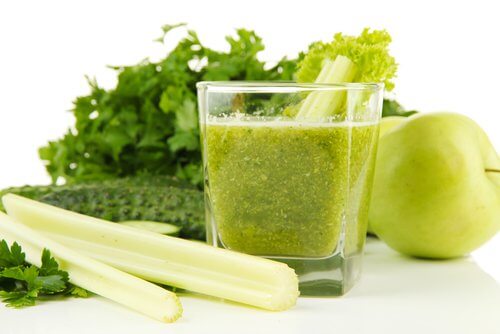 Delicious! If you haven't tried this particular mixture we urge you to give it a chance. Did you know that eating three celery leaves is equivalent to five servings of fruit. Celery is one of the most nutritious vegetables, as it cleanses and helps eliminate extra fat, improves circulation and acts as an anti-inflammatory. In this recipe you'll combine celery leaves and half a green apple. Blend with a glass of water to create a smooth mixture. If you eat with a half a pear and some raisins, you'll have created the perfect healthy breakfast.
Option 4: Antioxidant rich breakfast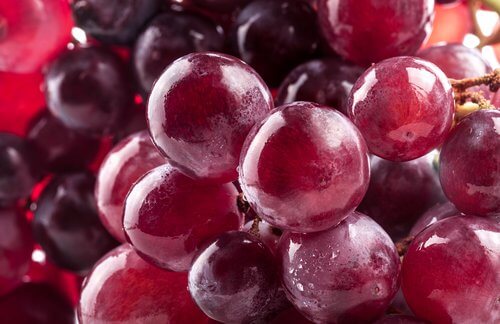 If you've rolled out of bed with no energy, or feeling bloated and unmotivated then this is the breakfast for you. Ideally, you'd start with the juice of one orange and lemon. Remember that fresh and organic is best, being tasty and healthy. Deseed a handful of grapes, around 12 grapes works if they are large, or if small around 8 or 9. Finish it off with a bit of fennel — half a teaspoon will work. Why fennel? Because it works wonders to eliminate gas and reduce that feeling of discomfort in your stomach that makes you feel heavy. This juice helps is also a tasty option to help you feel full.
So, which of these detoxifying breakfasts will you try today?