4 Delicious Pumpkin Recipes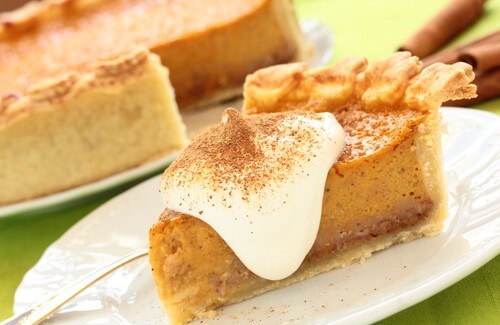 Pumpkins, those attractive orange vegetables, boast so many uses and health benefits. As they're primarily made up of water, pumpkins contain very few calories and are also fantastic sources of fiber. Thus, pumpkins are a perfect addition to any diet or for treating constipation problems.
What's more, their smooth and delicious flavor make them more than perfect for making desserts, accompanying our favorite foods, and as an incomparable source of health and nutrition.
Their benefits as an antioxidant and diuretic food, with properties that treat infections and build white and red blood cells make pumpkins one of the most highly appraised foods in popular cooking.
That's why we want to give you a list of a few simple recipes to enrich your daily diet with.  Not only will you enjoy it, but your body will notice it too.
Toasted pumpkin seed appetizer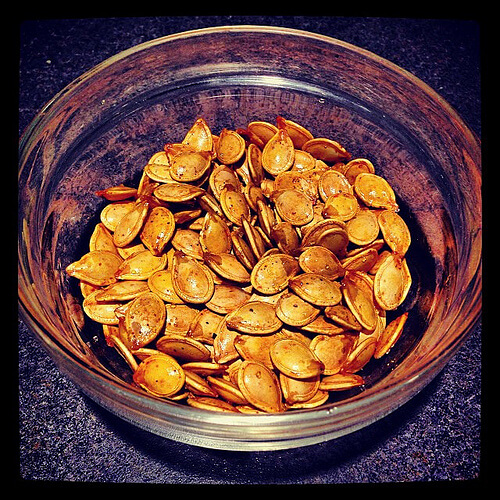 Pumpkin seed properties
Reduce pains associated with rheumatism and arthritis, due to their salicylic acid content, the active ingredient in aspirin that acts to calm and reduce inflammation.  These are beneficial if eaten in the morning before breakfast.  They contain Omega 3 and 6, which will help reduce cholesterol.
Directions:
– Wash seeds in a bowl, and strain in a colander.
-Preheat the oven to 170 degrees C.  Once preheated, spread seeds on a baking sheet, and stir every 10 minutes with a wooden spoon, so keep seeds from sticking.  Avoid spreading all the seeds to one side.  Seeds are ready once they puff up and turn golden.
Baked pumpkin slices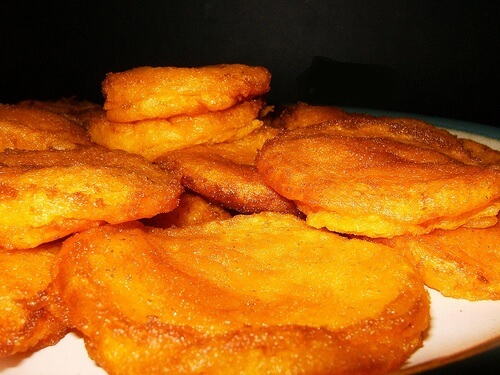 These are perfect as garnishes to meat or fish.
Directions:
-Wash pumpkin under the faucet with a brush.  Cut into thicker slices, roughly one finger's width in size, trying to cut all slices equally.
-Preheat oven to 180 degrees C for 40 minutes.
– Cover a baking sheet with olive oil.  Place pumpkin slices on top, drizzling with olive oil.  Feel free to sprinkle oregano or basil, even sea salt, on pumpkin slices.
-Remove from oven once slices are soft, undoubtedly making a perfect adornment.
Pumpkin Cream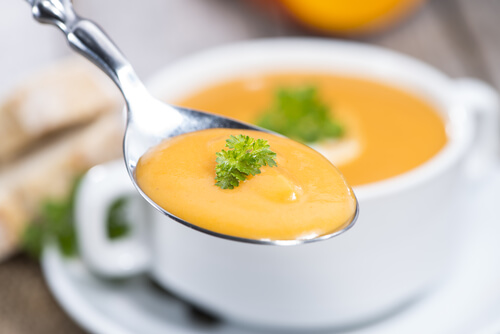 Two servings
Ingredients
1 kilo of pumpkin
2 Tbsp. olive oil
3 onions, peeled and diced
2 garlic cloves, peeled and minced
A pinch of salt and pepper
Powdered ginger and cumin
1/2 c. chicken broth
400 grams white beans, cooked – best if jarred
Fresh parsley
Directions
– Peel pumpkin and remove seeds for later.  Cut into 5 cm cubes.  In a pot, add olive oil to lightly fry pumpkin, onion, and garlic.  Cook slowly, over high flame.  Do not forget to salt and pepper.
– The pumpkin will begin to caramelize.  At this point, add ginger and cumin.
– Over the next 10 minutes, add chicken broth, and bring to a boil for 6 or 7 more minutes.
–  Allow to cool.  Add to blender and blend until making a thin cream.
– To serve, add one or two spoonfuls of Greek yogurt on top.  The result is spectacular.
Pumpkin Custard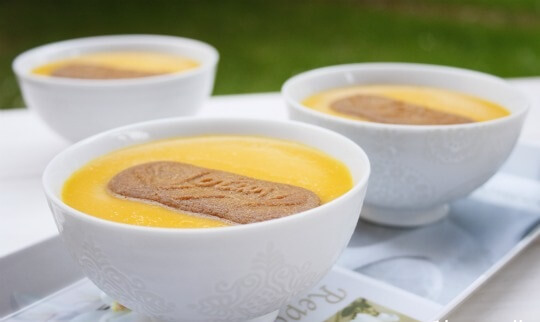 Serves 6
Ingredients:
6 egg yolks
6 c. milk
1 c. pumpkin: previously boiled and blended into a smooth, creamy sauce.
1 Tbsp. cinnamon
1/2 c. sugar
2 heaping Tbsp. corn flour
Place egg yolks, sugar, pumpkin, milk, and cinnamon in a pot.  Place over low heat, and stir frequently so that the paste becomes uniform throughout.  Try to mix all ingredients uniformly.
Once boiling, place flour in a glass of cold milk, quickly stirring, so as to mix well.  Add to pot with milk and pumpkin, and bring to a boil once again.  The mixture will begin to thicken up, and all lumps will dissolve.
Serve in bowls or cups, and enjoy this truly delicious dessert!