Four Delicious Broccoli Recipes
Broccoli is known for having high amounts of iron and beta-carotene, making them great for preventing anemia, especially for vegetarians. Learn how to cook four delicious broccoli recipes in this article.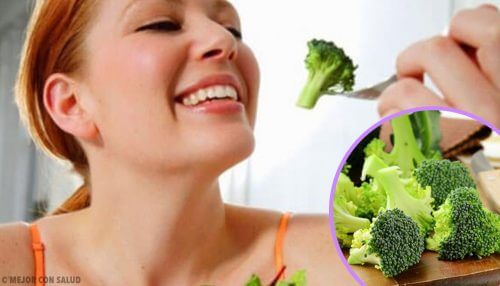 Do you know why broccoli is so good for you? This vegetable is very nutritious, containing vitamin A, C, and E, amino acids, zinc, and potassium.
It's full of antioxidants with the ability to fight free radicals and cleanse your blood. In addition, the zeaxanthin and beta-carotene in broccoli support your eye health.
The omega 3 fatty acids and vitamins speed up your body's production of collagen, giving your skin back its elasticity and protecting it from the sun.
Not to mention its high fiber content, which improves your digestion, prevents infection, and keeps inflammation at bay in your intestines.
To get the most out of broccoli, it's best steamed or eaten raw.
Below, we'll give you some tasty ideas of how to prepare it.
1. Broccoli au gratin with ham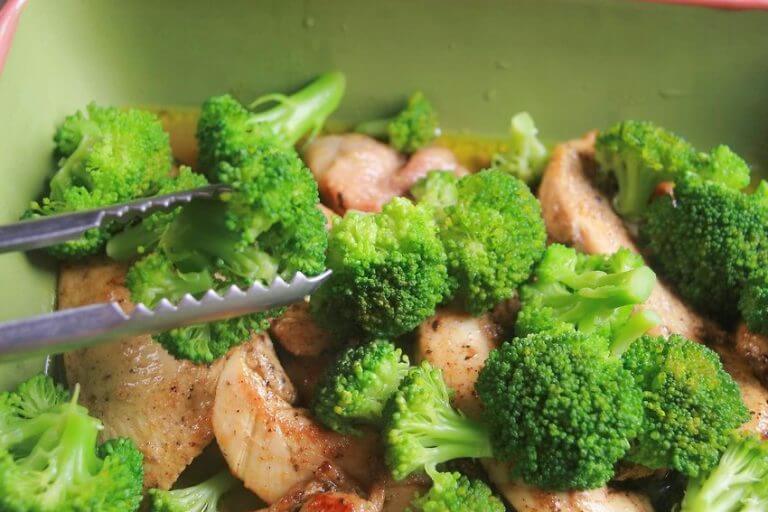 Without a doubt, this is one of the most delicious broccoli recipes you will ever find. This dish is great for lunch and will only take you about 15 minutes to make. The ham gives it the caloric heft it needs while the nutrients in the broccoli balance it out.
Ingredients
1 head of broccoli
5 slices of ham
1/4 onion, sliced
1 tomato
3 tablespoons of butter (60 g)
1 tablespoon of olive oil (16 g)
Cotija cheese (150 g)
Instructions
To begin, steam the broccoli for 5 minutes.
Next, cut the ham into small cubes.
Then, pour the olive oil into a pan and add the ham, cooking until golden.
After cutting up the tomato and onion, add them to the pan and cook until golden.
Then, add the broccoli.
To finish, add the cheese and butter and cook until melted.
"Read this too: 6 Benefits that Broccoli has for Your Health"
2. Fetuccini with broccoli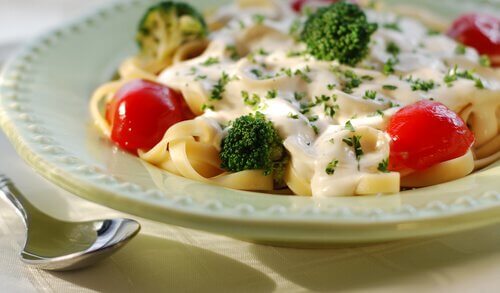 This is one of the best-loved pastas out there. This combination of pasta, chicken, and broccoli will make a wonderful, tasty dish.
The white sauce will help soften the bitter taste of the vegetable.
Ingredients
1 pound of chicken breast
Pasta (500 g)
1 head of broccoli
1 tablespoon of butter (20 g)
1/2 cup of low-fat cooking cream
3 tablespoons of parmesean cheese (45 g)
Powdered onion
1 tablespoon of flour (10 g)
A pinch of garlic
Salt (to taste)
1 cup of chicken broth (250 ml)
1 tablespoon of olive oil (16 g)
Instructions
To begin, cut the chicken into small pieces.
Next, pour the olive oil into a pan and saute the chicken, then cover and let cook.
Cook the pasta and then chill, saving the water.
Then, wash the broccoli well and cut into pieces.
Next, add the butter, saute the garlic and onion, and cook the flour until golden.
Add a cup of water from the pasta,the chicken broth, and the cream.
Before serving, drain the pasta and add the broccoli.
Finally, cover the pasta and broccoli with the sauce and sprinkle the parmesean cheese on top.
3. Broccoli with butter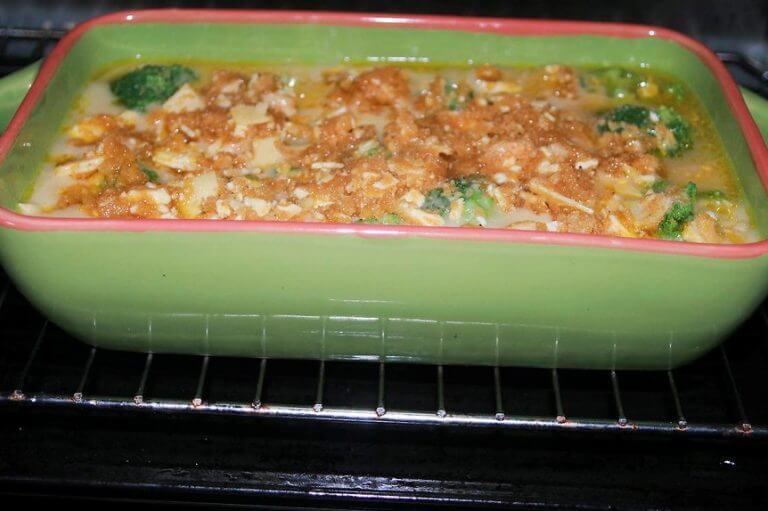 Enjoying this delicious vegetable is as easy as sauteing it with butter and seasoning it.
Ingredients
1 head of broccoli
3 tablespoons of butter (60 g)
1/8 onion, minced
3 garlic cloves
1 tablespoon of vegetable oil (16 g)
Salt and pepper (to taste)
Instructions
First, boil the broccoli for 4 minutes.
Then, add the oil and butter to a pan.
Next, add the garlic and saute, being careful not to burn it.
To finish, drain the broccoli, salt and pepper to taste, and enjoy.
4. Shrimp with broccoli
Shrimp shouldn't be eaten all the time, but once in a while it's a way to get in some iodine, vitamins, cholesterol, and protein. It goes great with the broccoli, a nutrition powerhouse.
Ingredients
5 shrimp per person
1 head of broccoli
3 garlic cloves
2 chives
2 tablespoons of white vinegar (20 ml)
3 tablespoons of soy sauce (30 ml)
1 piece of ginger
1 tablespoon of cornstarch (10 g)
1/2 cup of water (125 ml)
1/2 tablespoon of powdered chicken stock (5 g)
1 tablespoon of sugar (10 g)
Instructions
First, pour the olive oil into a pan and saute the chopped broccoli.
Next, mince the garlic and chives and add to the pan.
Then, grind the ginger and add to the mixture. Cover and cook on low heat for 5 minutes.
Add the corn starch to the water, white vinegar, powdered chicken stock, sugar, and soy sauce. Beat lightly.
When the broccoli is ready, add the shrimp (previously cleaned).
Once it turns a pinkish color, pour the liquid mixture in and let cook for two minutes, until the shrimp is completely pink.
To finish, serve with a bit of rice.
"Don't miss: 2 Vegetable Soups You've Got to Try"
So which one are you going to try?