4 Alternatives to Moisturize Dry Hair
Using a hair dryer and straightener can be harmful for hair.That's why it's best to reduce it to a minimum and use natural remedies to moisturize dry hair.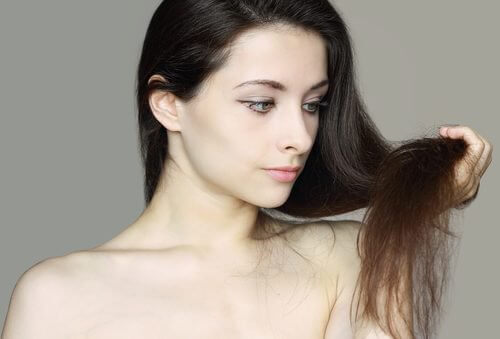 Your hair is an important part of your beauty. That's why it's so important to take care of it.
Fortunately, there are many available treatments for taking care of both your hair and your scalp.
Of course, there are chemical alternatives, like shampoos and other products. However, you can also choose natural ingredients.
In this article, we'll take a look at some great natural remedies to moisturize dry hair.
Dry hair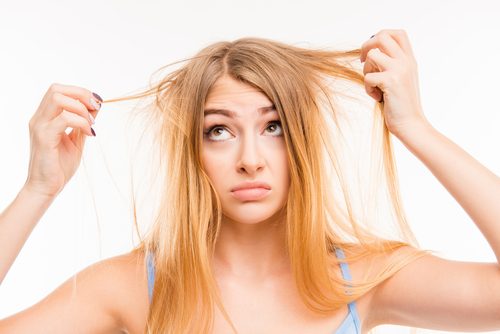 Now we're going to focus on hair with dry characteristics and taking care of it.
This is differentiated thanks to its dullness. Many people associate dry hair with a lifeless, dull, and unhealthy appearance.
For what it's worth, this isn't far from the truth. This is because the possibility of breaking is much higher. It doesn't matter that it gets soaked, this type of hair's strands are usually very fragile.
Dehydration is one of the most influential factors in regards to lifeless hair.
Alternatives to give life to your dry hair
Based on the previous information, we can confirm the presence of several alternatives. These improve the texture of this kind of hair. We invite you to find out more.
1. Apply conditioner only to the ends of your hair
There are many options you find related to products like conditioners. This is especially true when you apply it on the entire surface of your hair.
However, using this product is helpful when you use it on the ends of your hair.
The goal is to hydrate this area. This prevents breakages and split ends or other similar problems.
Lastly, conditioner should be used appropriately with the goal of getting rid of the accumulation of grease in your hair.
Remember to follow the instructions that appear on the bottle, or choose natural alternatives.
2. Use olive oil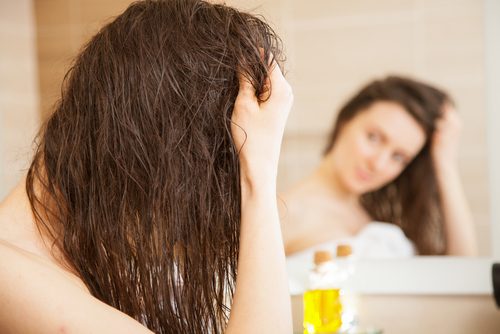 The natural alternatives are usually healthier for your body.
To enjoy all of its benefits, we're going to make an olive oil based treatment.
Ingredients
1 egg
1 tablespoon of olive oil
2 tablespoons of mayonnaise
Instructions
Put the egg in a container. Then, beat it with the help of a fork.
When it becomes very liquid, add the rest of the ingredients and mix them until you get a smooth mixture.
Application
Apply the mixture on your scalp and let it work for 20 to 30 minutes.
After this amount of time, rinse it out with cold water.
To finish, wash your hair with dry shampoo.
3. Olive oil with lemon
Another great way to enjoy olive oil for treating dry hair is by mixing it with lemon. This way, you can enjoy the benefits of both ingredients.
Ingredients
2 tablespoons of olive oil
2 tablespoons of lemon juice
Preparation and application
Mix both ingredients until you get a more or less smooth mixture.
Apply all over your scalp to get perfect cleanliness and moisture.
Let it work for 10 to 20 minutes and then rinse it off with cold water.
4. Avoid using hair dryers or straighteners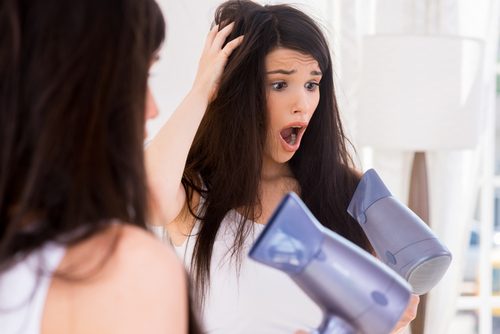 This isn't an alternative; however, reducing the frequency that you use tools like hair straighteners and dryers is good advice for not destroying your hair.
This recommendation depends on the hair in general. So, if you are someone who has dry hair, the best thing to do is to avoid things that can increase the problems in question.
With respect to hair dryers, it's much bettr to let your hair air dry.
Also, hair straighteners should only be reserved for important events, nothing else.