3 Tips to Recover from the Bad Times
Although you might not want to see anyone or leave home, some ways to recover from the bad times are socializing and exercising in the open air. Learn how to maintain a positive mentality to overcome tough times.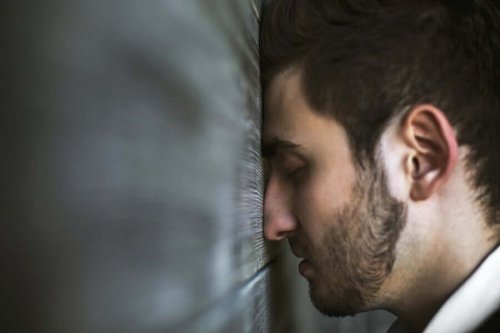 The stress of daily life, human relationships, and disappointments are some of the reasons why people can fall into a depression. However, it's possible to recover from the bad times and overcome whatever obstacles get in your way.
All of us go through good and bad times throughout our lives. But, sometimes, the bad times can trigger a state of depression that affects your daily life and relations with other people. Because of that, in this article we'll present 3 ways to recover from the bad times that will surely help you.
What are the ways to recover from the bad times?
We'll tell a few tips to recover from the bad times below. We're convinced that, if you manage to keep them in mind, you'll overcome anything you put your mind to!
1. Positive mindset
The first piece of advice to recover from the bad times is to have a positive mindset. Sometimes, depression pushes its way into your thoughts, in how you see yourself and your expectations for the future. When these types of thoughts appear, remember that distortion of reality is a symptom of depression.
Likewise, don't forget that it's impossible to break free of the cycle if your mindset doesn't change. A positive attitude is vital to eliminate the negative thoughts that feed your depression. Thinking in a more balanced way can help you to understand that things aren't quite as bad as you thought.
In this sense, to reinforce a positive mindset you should assure yourself that you're in a transition stage that you're able to overcome and you anticipate a better time in the future. You won't just overcome the losing streak thanks to a positive mindset, you'll also emerge much stronger if you manage to change your thought patterns for life.
2. Socialize
Secondly, you should know that socializing is one of the keys to recovering from a bad time. Although it might take some effort, try to maintain your social activities. We know that, at these times, you might want to have your own space and get away from the very people that can make you feel better.
However, face to face interaction should be a priority starting now. This means that, in spite of social media and phone calls being an excellent way to keep in touch, they don't provide the same type of quality time that in-person activities do.
At this time, the simple act of talking with your friends will let you explain to them how you are feeling so you can get appropriate advice. Remember that it's your time to receive the support you need. So, don't feel bad about it, and thank your friends and loved ones for the good advice.
3. Get moving!
Lastly, if you're depressed, it's important to try to move around and exercise your body. Staying closed up at home is one of the worst things, since it will only cause you to be sadder.
Likewise, exercise is a powerful tool to fight against depression, and it's one of the most important tools for your recovery. Try to get at least 30 minutes of exercise per day to improve your mood. The exercise will help you feel full of energy.
We recommend that you do exercises that are continuous and rhythmic, where you move your arms and legs. For example, going out to run, going dancing, swimming, lifting weights, or riding your bike. You should also think about training with other people, since that will help you to stay motivated.
Finally, remember that the ways we have presented to recover from a bad time are meant to be a guide about how to act when you are going through a tough time. If you're seriously depressed, or entertaining thoughts of suicide, you should consult a doctor or a mental health professional.
Remember to be positive and know that this is part of a process to help you get back to feeling much better.
It might interest you...