3 Common Challenges When Losing Weight
It is very important that we are conscious of our body shape and that we look for the ideal weight according to our characteristics and not guided by impossible ideals.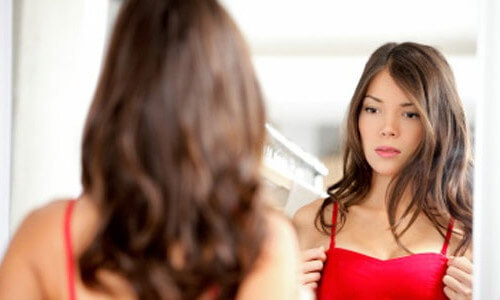 Most people face challenges when losing weight. There are some people whose objective for the summer is to best show off their bikini.
Other people, on the other hand, need to lose weight not for beauty reasons but for their health, and we all know it is not always easy…
We search for the most appropriate diet, one that provides adequate vitamins and nutrients. And we try hard to eliminate all those foods that we really like: sweets, sodas, foods rich in fats.
However, we make ourselves do some exercise every day and, further, many people must do this while facing very little family support.
Or a society that extols the ideal of beauty but does not value how hard it is to achieve it.
Today we will discuss the psychological problems and challenges when losing weight.
1. Challenges when losing weight: a lack of support from family and friends
"Today I started my diet to lose weight," we usually say. And that is when our partners, our parents or friends raise an eyebrow as a gesture of skepticism.
Perhaps they have heard you say it on numerous occasions but have not realized that you have lost weight and how it has improved your figure.
It is also common that most people will not respect your diet. While others are eating a hamburger, you are having a healthy salad, which causes some joking or out of place comments.
How can you stand up to all this?
If you have a clear objection, go after it. It is you that wants to lose weight, not the others. Therefore, you should establish a protective wall to make sure these negative comments do not affect you.
Stick to your diet each day with optimism. If others see that you are content, they will respect you. If they perceive your doubts or suffering, it is very likely that is when they will end up making comments like "Can't you see that you are not able to stand it?"."It's because you do not have enough willpower…" When confronted with these expressions, be firm. Make your objective clear: you want to lose weight and you will do it with the best motivation possible and comments like these, far from helping just hurt. And as such, you should tell them.
2. "But you have always been a little fat…"
Many people carry a few extra pounds than other due to genetic reasons, and this is also a complicated aspect which we must face.
Sometimes the family is used to seeing us a certain way and believe it to be normal and do not realize that obesity is a serious health problem.
If we "rationalize" these additional pounds as a family trait, food will continue to dominate our life. We will maintain the habits and lifestyle that we have seen at home because these appear normal. 
And all this will make us fall into a vicious and dangerous cycle.
Thus, when the day arrives that you finally decide to try that weight loss diet, you will have to confront the surprise of your family. "Why? We have always been like this."
You have to proceed with caution. Never let yourself be influenced by the people around you when you have a purpose, and even less, if this objective has to do with your health.
3. Do not let yourself be deceived by the false ideas of beauty
When trying to lose weight, many women have in mind those slender bodies that they have seen in magazines or on television. We must keep in mind that behind these images are often hidden a world of falsity, from cosmetic surgery to retouching of the photos by Photoshop.
You must be prudent and keep these points in mind inlcuding the challenges when losing weight:
Your body is unique and you must learn to love yourself as you are. This does not mean that you should sit back with your arms crossed if you are overweight. No way. You need to take some action in order to achieve the weight that will allow you to live a healthy and balanced life.
While following a weight loss diet, it is important that you do so with an optimistic attitude, confident in yourself that you will achieve your goal of losing those extra pounds. However, you should be aware of other factors as well. There are people who, while on a diet, actually feel more negative, are on the defensive and go through the process with much suffering. You should be careful with these psychological factors. All of us should watch our diet, but it is also important to take care of our emotional health.
Never try to lose weight with the goal of having a perfect body. Do not obsess with searching for "this idea of beauty." There are some genetic factors that you cannot avoid. If you are small, if you have wide hips or big bones, you cannot change this no matter how much effort you make. It is imperative that we accept the form of our body and that within these limits we look for our ideal weight so that we can enjoy good health.
If you already have your ideal weight and you have no health problems, enjoy yourself and your beauty. There is nothing more attractive than a happy woman, smile and exude optimism.
Have you faced any of these challenges when losing weight?
It might interest you...