3 Low-Sugar Cupcakes for Breakfast
Cupcakes are among the most popular desserts today. Here are some healthy recipes for your breakfast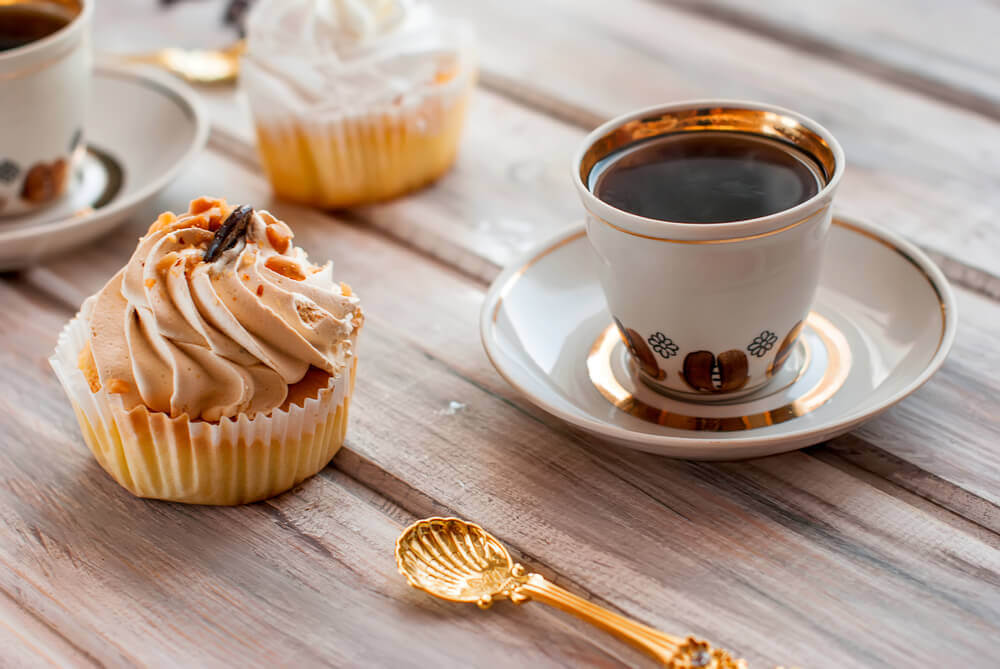 Low-sugar cupcakes are a great option for breakfast and can give you something small to satisfy your sweet tooth, while also providing energy to start the day. Try this opportunity to watch your weight with these easy recipes!
Having a healthy diet includes being aware of the nutritional value of the foods you eat, and the amount that you need from each one.
It's not about depriving yourself of everything you love or making certain things off limits. In fact there are lots of foods – like these low-sugar cupcakes – that you can enjoy without guilt.
Low-sugar cupcake recipes for breakfast
Oatmeal cupcakes
This recipe for low-sugar cupcakes is perfect for a quick breakfast or for people who don't do a lot of baking. It contains natural oat flakes and banana, giving you plenty of fiber in a healthy sweet that won't leave you wishing for something else you enjoy.

We suggest adding sliced almonds, but you can substitute these with dried cranberries, chopped nuts, or raisins. You could also serve them with a little plain yogurt (or Greek yogurt) and a little honey (limit yourself to two teaspoons).

Ingredients
5 cups of oat flakes (1250 g)
2 ½ cups of ripe banana, mashed (625 g)
1 teaspoon of salt (5 g)
2/3 cup of raisins (165 g)
2 2/3 cups of water (583 ml)
¼ cup of coconut oil (60 ml)
2 ½ teaspoons of vanilla extract (12 g)
Preparation
Preheat the oven to 350° F and prepare 25 muffin cups.
Combine the dry ingredients in a large bowl, mixing well to break up any lumps and ensure they are integrated.
In another bowl, combine the wet ingredients (including the mashed banana) and mix well.
Slowly stir the wet ingredients into the dry ingredients using a spoon.
Pour this mixture into muffin trays and bake for 20 minutes or until a knife inserted into the center comes out clean.
Wait for the cupcakes to cool and try one. Save the rest for breakfast or a snack. You can add a pinch of cinnamon to the dough to add a little flavor. The result will be delicious.
Low-sugar cupcakes with chocolate and apple
Plenty of people can accept the need to eat more vegetables and limit their sugar intake, but it's hard to completely abandon chocolate. This is one of the most delicious foods, and it's hard to say goodbye to.

The good news is you don't have to! All you need to do is change how you consume it. Instead of opting for just any chocolate, choose dark chocolate only. This is the healthiest option and won't deprive you of that great taste.

This low-sugar cupcake recipe has the perfect combination of sweetness, creaminess, and protein that will satisfy your palate with a touch of dark chocolate. Go ahead and give it a try!

Ingredients
1 cup of chocolate-flavored protein powder (250 g)
2 teaspoons of coconut flour (10 g)
1 teaspoon of baking powder (5 g)
2 teaspoons of cocoa powder (10 g)
1 cup of sugar-free apple sauce (250 ml)
2 tablespoons of dark chocolate, grated (30 g)
Preparation
Preheat the oven to 325° F.
Mix the ingredients until they are well integrated.
Divide the mixture into 6 to 8 muffin cups.
Bake for 20 minutes or until the dough is set.
Remove from the oven and let cool at room temperature.
Once they are cool enough to eat, you can serve them immediately or store them for later. Make sure that you store them in a cool location or place them in the fridge if you live in a hot or humid environment.
Strawberry and vanilla cupcakes
These low-sugar cupcakes made with strawberries and vanilla are ideal for starting your day with energy. They have a high fiber content. Remember to always opt for fresh strawberries.

Ingredients
8 large strawberries
1/3 cup of coconut oil (80 ml)
½ teaspoon of vanilla extract (2.5 ml)
½ teaspoon of lemon zest (2.5 ml)
1 ½ cups of oatmeal (375 g)
2 teaspoons of baking powder (10 g)
Preparation
Preheat the oven to 375° F.
Grease muffin tins or prepare paper cupcake cups.
Mash the strawberries into a puree and strain off the liquid to remove the seeds.
In a large bowl, beat the eggs, coconut oil, vanilla extract, lemon zest, and strawberries.
When everything is well mixed, add the flour, baking powder, and salt.
Fill muffin tins two thirds of the way and place in the oven.
Bake until the cupcakes are completely done (about 25 minutes).
These low-sugar cupcake recipes are ideal for a quick breakfast. You can enjoy them with a fruit and vegetable smoothie, or the natural juice of your choice. Each recipe should make around 10 to 12 servings, based on the size of your muffin trays.
As you can see, healthy and delicious foods are not separate concepts. It's all about making small changes to key ingredients to improve the quality of what you eat.
It might interest you...