3 Guacamole Recipes That You're Going to Love
Sure, you can find guacamole ready-made in the store, but it's much healthier if you make it at home with natural ingredients. Try these 3 great natural recipes!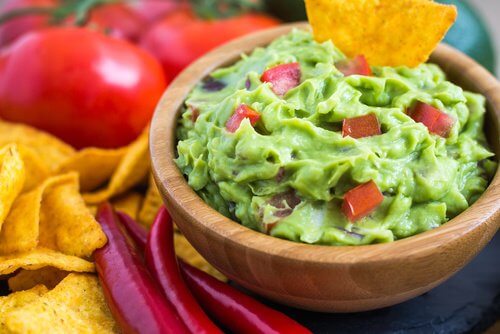 Many people love guacamole, and for a good reason.
You can spread it on just about anything and it goes with almost any time of food. Try it with nachos, tacos, hamburgers, and any kind of grilled meat.
There are all kinds of recipes for it, depending on the part of the world it comes from and your tastes. There are even variations without avocado.
Check out a few new recipes for guacamole below. You're going to love them!
1. Bacon guacamole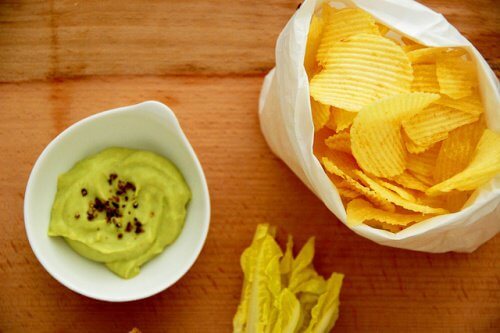 Let's start with a variation that doesn't just sound delicious. It IS delicious!
In this recipe, the bacon brings out the creaminess of the avocado. It's great with anything baked and crunchy.
It's also good with potatoes or freshly baked bread.
Ingredients
2 ripe avocados
2 slices of bacon, chopped and fried.
1 serrano chile, seeded and minced
1/2 large tomato, seeded and chopped
2 tablespoons of lemon juice (20 ml)
Salt (to taste)
Preparation
Take the bacon, chop it, and fry on medium low in a pan with a tablespoon of oil. Cook until brown, and then set aside to cool.
Next take the chile and tomato, remove the seeds, and chop finely.
Cut and prepare both avocados.
You will mash one of them in a food processor or blender with the lemon juice. The other will be chopped into small pieces.
Mix the blended avocado with the chopped avocado in a bowl along with the other ingredients.
Enjoy!
2. Greek yogurt guacamole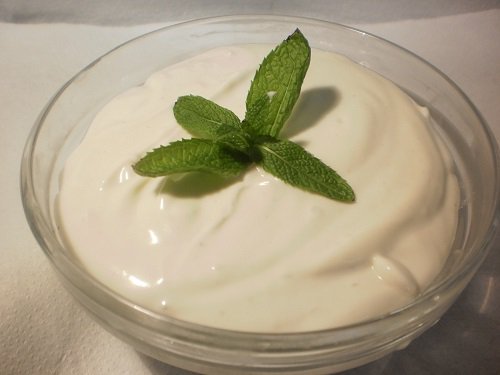 Guacamole is a healthy treat for many reasons:
It is made with natural ingredients.
It's high in fiber.
Guacamole tastes great!
However, if you're concerned with calories and fat content, it's not a great idea to eat a lot of avocado. Luckily, below is a healthier version of guacamole to try.
You'll see that one of the ingredients is low-fat Greek yogurt. We recommend taking a look at the label before buying it.
Make sure the ingredients don't include anything artificial, like sweeteners or preservatives.
Ingredients
3 medium-sized avocados
2 cups of fat-free Greek yogurt (540 g)
2 tablespoons of lemon juice (20 ml)
1 teaspoon of lemon peel (5 g)
2 cloves of garlic, minced
2/3 cup of chopped red onion (70 g)
2/3 cup of chopped tomato (60 g)
1 teaspoon of minced jalapeño (5 g)
1 tablespoon of chopped cilantro (10 g)
Salt (to taste)
Preparation
Take the avocados and remove the skin and pits.
Mash the avocados in a bowl until smooth.
Chop the other avocado into small pieces and add to the others.
Add the Greek yogurt and mix well.
Lastly, add the rest of the ingredients and enjoy your delicious snack!
3. Avocado-less guacamole: Pea guacamole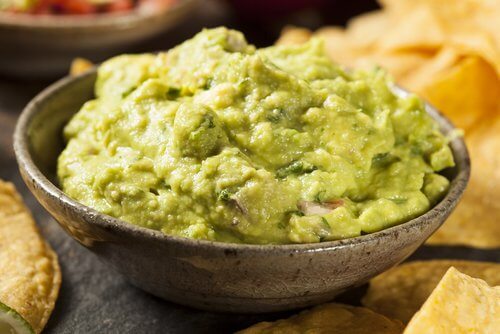 As promised, here is a guacamole recipe that doesn't include avocado but is still very tasty.
This is a great option for those who end up eating a whole bowl of guacamole if they get the chance, but can't eat avocado due to an allergy.
It's also a great way to save up to 130 calories.
Intriguing, right? Well, take notes and try this healthy recipe!
We recommend reading: 7 Foods That Eliminate Hunger Without Causing Weight Gain
Ingredients
 1 cup of cooked, shelled peas at room temperature (200 g)
3 tablespoons of water (30 ml)
2 tablespoons of extra virgen olive oil (32 g)
1 tablespoon of fresh lemon juice (10 ml)
1/4 teaspoon of salt (1 g)
1/4 teaspoon of hot sauce (1 g)
1 clove of garlic
1 chopped tomato
Preparation
Place all of the ingredients except the tomato in a food processor and process until creamy.
Chop the tomato.
Move the mixture to a bowl, add the chopped tomato, and enjoy this scrumptious alternative with wheat crackers or vegetables.
Incorporate multiple versions of guacamole into your diet
Guacamole is nutritious and a favorite of many.
However, just because it is nutritious doesn't mean that you can forget that it is a high-fat fruit that shouldn't be eaten in excess.
We recommend no more than half a cup of guacamole a day. Remember that the secret to a healthy life is a balanced diet.