3 Fabulous Beauty Rituals with Apple Cider Vinegar
Before you add apple cider vinegar to your beauty rituals, it's a good idea to test it on a small area to see if it produces an allergic reaction or irritation.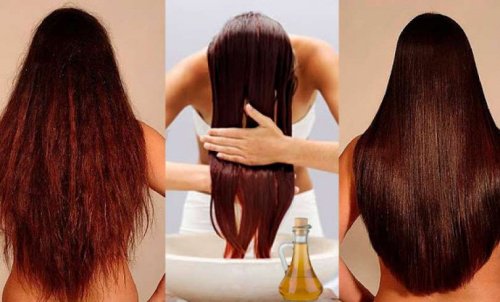 You should be adding one more ingredient to your beauty rituals: organic apple cider vinegar. You can find this product in beauty supply stores or herbal shops. It's different from the kind you use for consumption. This is pure, unfiltered, unpasteurized, and it retains many of its natural virtues that can be used topically.
Apple cider vinegar is a natural source of benefits for your skin and hair while also being a safe and affordable way to treat some simple problems, such as acne or dry hair. Discover 3 fabulous beauty rituals with apple cider vinegar: they are effective and affordable.
Don't forget that pure and untreated apple cider vinegar contains highly beneficial enzymes and bacteria, as well as trace elements that will improve your appearance.
The key is to use it regularly and follow these tips every day.
3 Beauty Rituals with Apple Cider Vinegar
1. Beauty Rituals for Oily Skin
If you have oily skin and don't know what lotion or treatment to use, try something more natural and inexpensive: discover apple cider vinegar and its amazing astringent properties.
This type of vinegar is a rich source of alpha-hydroxy acids that increase blood flow to the skin and minimize the appearance of pores.
In addition to that, apple cider vinegar also helps regulate the skin's pH levels.
Below, we'll tell you how you can add apple cider vinegar to your beauty routine to improve the appearance of your complexion and avoid lackluster greasy skin.
You'll need:
1 tablespoon of apple cider vinegar (10 ml)
1/2 cup of water (100 ml)
1 cotton pad
Instructions:
Mix both ingredients together (the water and apple cider vinegar).
Moisten the cotton pad in this mixture.
Apply it to your face using a circular massage.
Leave it on for three minutes before rinsing with cold water.
If you have very sensitive skin, add another half cup of water to the mixture.
2. Beauty Rituals for Smelly Feet
If you want to care for your feet, there's nothing better than to soak them for about 15 minutes in a tub of water with apple cider vinegar.
Not only will you be caring for your foot health, but you'll also get rid of bad odors thanks to the antimicrobial properties of apple cider vinegar.
You'll Need:
1/2 cup of apple cider vinegar (125 ml)
1 liter of water
2 sprigs of rosemary
Instructions:
The first thing you'll do is heat the liter of water along with the rosemary.
Once it comes to a boil, pour it into a tub or basin.
When it cools slightly, add the apple cider vinegar.
Soak your feet in this mixture for 10 to 15 minutes.
Remember to dry your feet thoroughly afterward. You'll see what excellent results you get!
3. Beautiful, strong and shiny hair without dandruff
Apple cider vinegar is also a simple and wonderful way to get smooth and shiny hair.
On the one hand, it will help protect your hair and scalp from harmful ingredients in shampoos and other treatments that with extended use, can alter the natural pH of your scalp.
Apple cider vinegar also has natural antifungal properties that combat and mitigate the occurrence of dandruff.
Finally, it can clean clogged pores and helps care for your hair follicles.
You'll Need:
2 tablespoons of apple cider vinegar (20 ml)
1 cup of water (250 ml)
5 drops of tea tree essential oil
Instructions:
While your hair is wet, apply this combination of apple cider vinegar, water, and tea tree essential oil to your scalp using a gentle massage for five minutes.
Leave it on to act for another five minutes.
Rinse your hair with warm water and apply your regular conditioner. It's so easy and effective!
Repeat this twice a week.
To conclude, these beauty rituals with apple cider vinegar can have excellent results.
Before doing any of these treatments, however, apply a little apple cider vinegar on your skin to see if it produces irritation or an allergic reaction.
Some people are more sensitive to this natural product than others, so it's a good idea to proceed with caution. Nevertheless, this is an alternative to conventional treatments that can be a huge help when it comes to your beauty routine.
It might interest you...