3 Effective Home Treatments for Removing Tartar from Your Teeth
If you notice that your teeth are rough and dirty even despite brushing them regularly, consider these home treatments for eliminating unaesthetic tartar.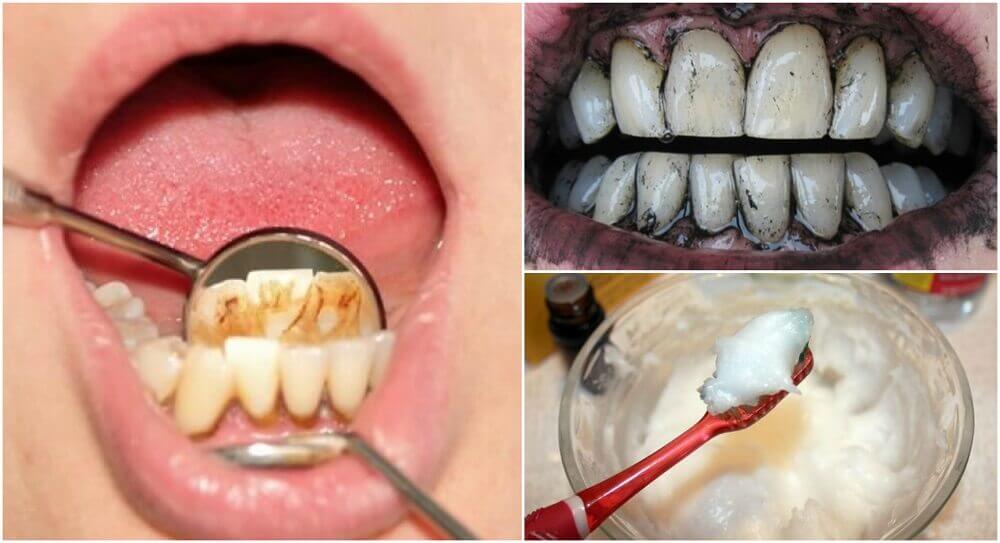 Having tartar make teeth look dirty, even if you brush them regularly. In fact, as tartar accumulates it worsens bad breath and cavities.
A timely intervention from a professional can stop small problems from turning into big complications in the long run. However, there are also natural solutions available that can minimize the impact of tartar.
Below, we'd like to go over the symptoms and 3 treatments that you can use at home as a supplementary routine to combat it.
What is dental tartar?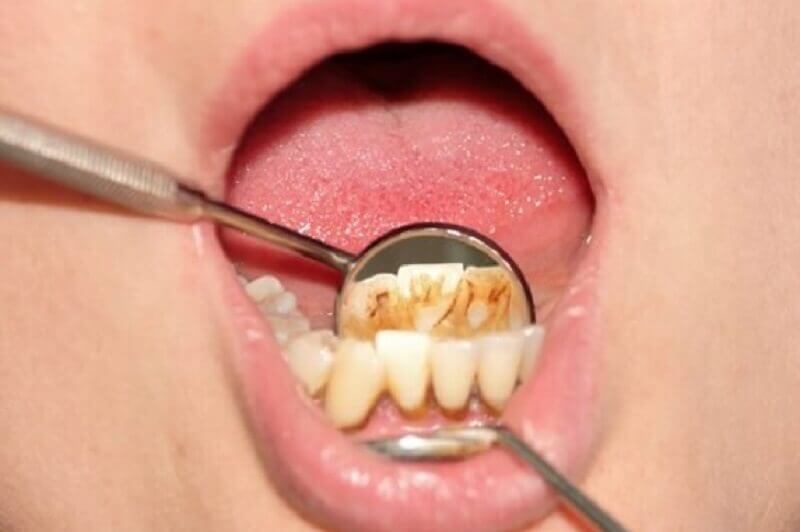 Tartar is a yellowish substance formed by bacteria, food residue and mineral salts. Little by little, they build up on the surface of teeth.
It's a hard layer with rough texture that allows stains to form when eating certain foods because it deteriorates enamel.
It's presence affects dental aesthetics and, at the same time, creates a suitable environment for germs to grow and there can lead to teeth and gum infections.
In fact, tartar is frequently related to the development of the following:
Dental cavities
Gingivitis
Periodontal diseases
Tooth loss
Visit this article: Natural Ways to Treat Gingivitis
Symptoms of dental tartar
Everybody develops tartar on the surface of their teeth because bacteria grows continuously in our mouths, especially if food residues remain behind.
This layer changes the surface of the tooth gradually and, when it's not removed, produces harder deposits that we know as tartar.
Its main symptom is a yellow or brown rugged stain that's usually in between the lower front teeth and gumline.
The stains often come with problems with bad breath and inflammation.
Home treatments for fighting tartar
In order to treat tartar effectively, making an appointment with the dentist and stepping up oral hygiene habits are essential.
On the same note, you can also use some home remedies that help eliminate tartar without harming teeth.
1. Baking soda and coconut oil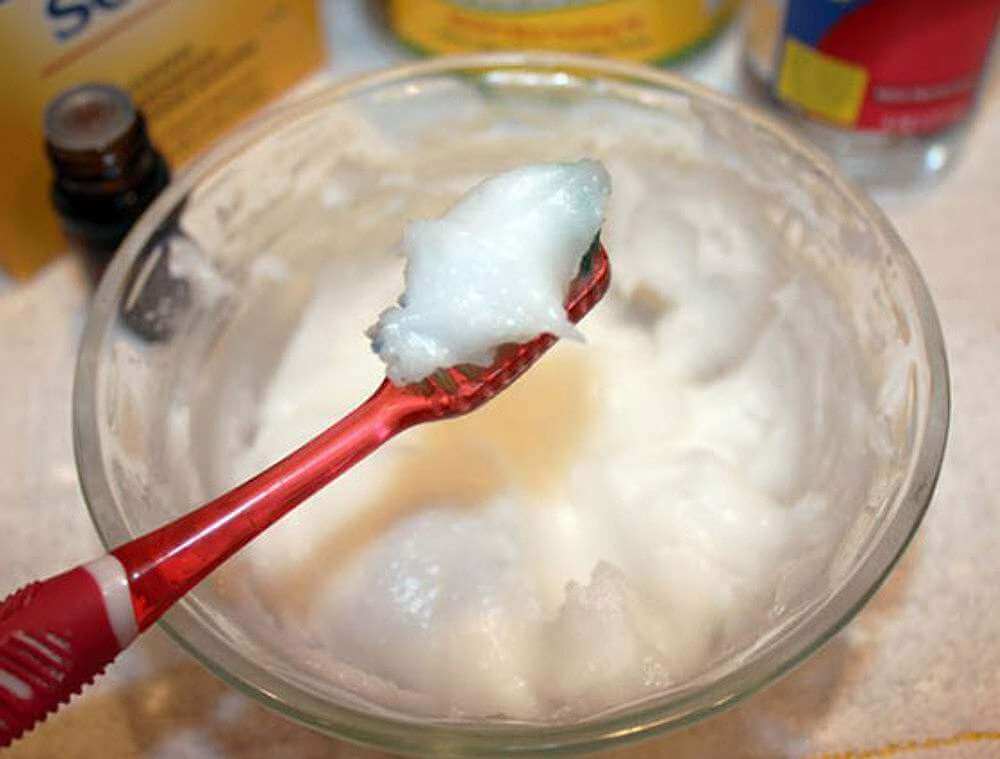 Thanks to its concentration in antimicrobial substances, this mix of baking soda and coconut oil has become popular as an alternative solution for tartar.
Though you should only use it in moderation, this remedy eliminates bacteria, removes food residue and leaves teeth looking whiter and healthier.
Ingredients
½ teaspoon of baking soda (2 g)
1 tablespoon of coconut oil (15 g)
3 drops of essential peppermint oil
Preparation
Mix all of the ingredients together in a bowl until a homogeneous paste forms.
Use
Put some of the product on your toothbrush and brush your teeth. Use it as you would normally use toothpaste.
Use it once a day for one week.
2. Brewer's yeast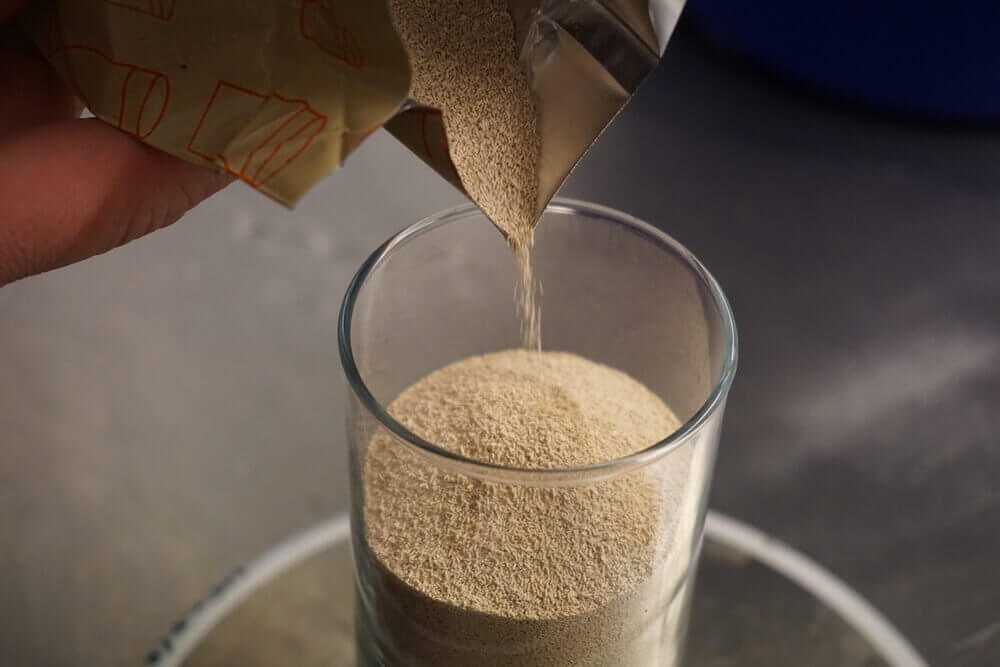 The compounds in brewer's yeast help change the environment that bacteria need to spread onto teeth. Mixed in a little salt, brewer's yeast helps us soften the residues that form tartar.
Ingredients
1 tablespoon of brewer's yeast (15 g)
½ teaspoon of salt (2 g)
Water (as needed)
Preparation
Combine all of the ingredients in a bowl until a creamy paste forms.
Use
Rub the remedy onto teeth using a toothbrush.
Use it up to 2 times a day for one week.
Want to know more? Read: Oatmeal Mask with Brewer's Yeast for Hair and Skin
3. Active charcoal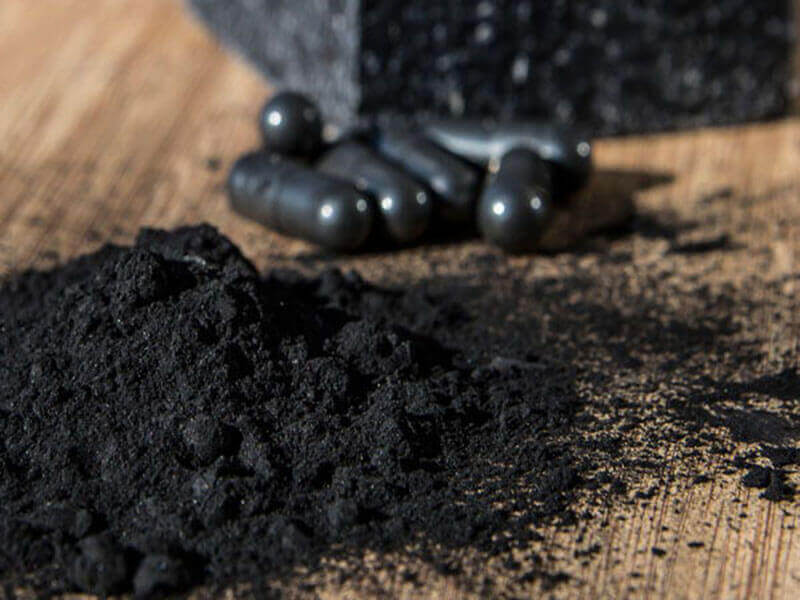 Despite its characteristic black color, activated charcoal makes for one of the best solutions for removing tartar.
Its compounds eliminate the residues that fix themselves on the tooth's enamel and prevent bacterial infections.
Ingredients
1 capsule of active charcoal
2 tablespoons of water (30 ml)
Preparation
Moisten the active charcoal with a little water in order to make it into a paste.
Use
Brush the product onto your teeth using a toothbrush.
Leave it on for 3 to 5 minutes and rinse off.
Use it 2 or 3 times a week.
Notes: Make sure to buy active active charcoal and not one that's made from petroleum. 
If you notice that your teeth are rough and dirty even despite brushing them regularly, consider these home treatments for eliminating unaesthetic tartar.