3 Delicious Ways to Enjoy Lemons in the Morning
Drinking lemons in the morning strengthens our immune systems.  By combining them with other natural ingredients, we're maximizing their effects.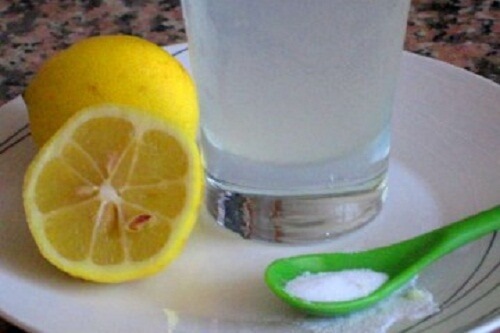 You're probably already familiar with the benefits of drinking lemon water in the morning on an empty stomach. It's a great way to detoxify, optimize bodily functions, and supply the body with a treasure trove of essential vitamins and minerals. How could anyone resist it?
Lemons improve digestion, are diuretic and reinforce the immune system. We can't give up this healthy habit, even if we do get bored of drinking lemon water the same way every day. In this article, we want to show you three delicious ways to enjoy lemons that you're going to love. Which one are you going to make tomorrow morning?
1. Aloe vera and lemon smoothie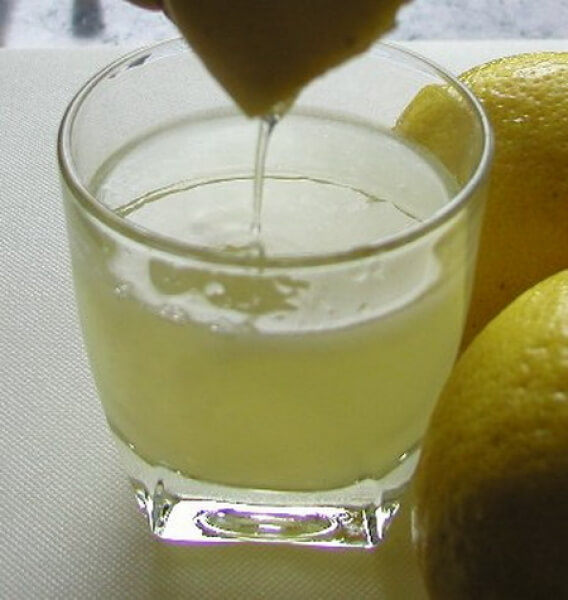 This method is perfect for detoxifying and losing weight. It's simple and refreshing – a delicious way to start your day and see results.
How do I make a smoothie with lemon and aloe?
You'll need the following ingredients:
20 g aloe vera.
A cup of water (250 ml)
The juice of one lemon
5 grams of honey
To make the smoothie, first extract the gel from the inner portion of the aloe vera plant; it's translucent and gelatinous. Carefully remove it with a spoon and add it to a cup of boiling water.
Next, take the juice of one lemon and add it to the aloe vera mixture and let cool. It's best taken at room temperature and if you add a tablespoon of honey, it will be even more delicious.
2.  Lemon with baking soda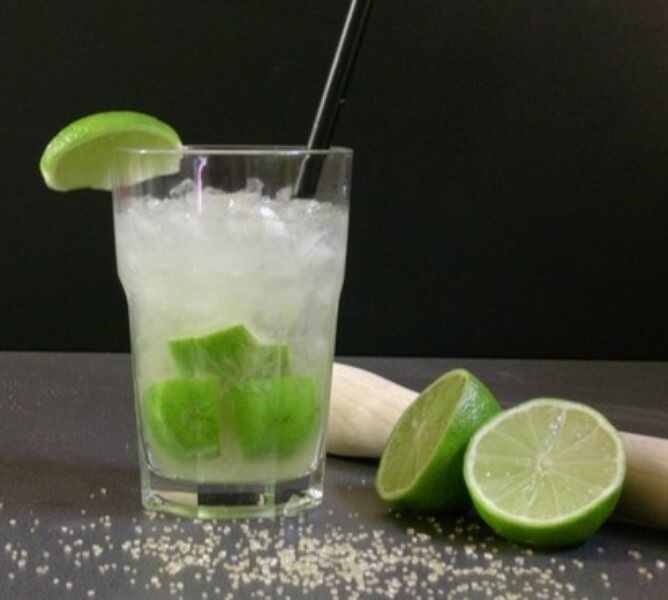 Combine the juice of one lemon with a tablespoon of baking soda for a drink that's as refreshing as it is medicinal. Many speak of this mixture as an anticancer remedy, a true health miracle.
However, it's best to remain objective and cautious when approaching these supposed miracles; this is an alkaline remedy worth trying at least twice a week. It improves digestion, fights acid, purifies the body, and regulates bad cholesterol.
How do I make a drink with lemon and baking soda?
You only need 250 ml water, 5 grams baking soda and the juice of one lemon. Drink it fresh on an empty stomach and eat breakfast normally. You'll see how good you feel!
3.  Lemon juice with mint, ginger and cucumber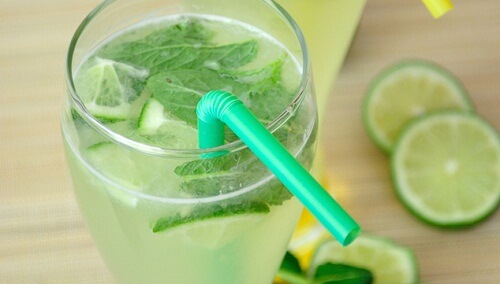 Do you know the secret of lemon, ginger, mint and cucumber?  It flattens your stomach and it's delicious!  Thanks to the combination of these cleansing, anti-inflammatory ingredients, we can improve our digestion and burn fat throughout the day.
Use this remedy up to 10 days a month, always in the mornings on an empty stomach. If you'd like a more intensive treatment to get a flat stomach, instead of preparing a glass in the morning, make a liter to drink throughout the day. It's easy, economical; you just have to be consistent and complement this remedy with exercise and the right diet.
How do I prepare a drink with lemon, mint and cucumber?
You'll need the following ingredients:
A cucumber, peeled and sliced.
The juice of one lemon.
A cup of water (250 ml).
10 grams peppermint.
A tablespoon freshly grated ginger.
Start making a tea with the mint. Add the lemon juice and ginger. Liquefy cucumber in a blender and add the lemon juice mixture. Easy, right? Add some ice cubes for a delicious, refreshing drink. Try it!
We hope you get to try out some of these delicious ways to enjoy lemons and all their natural health benefits every morning!