3 Delicious Recipes with Lentils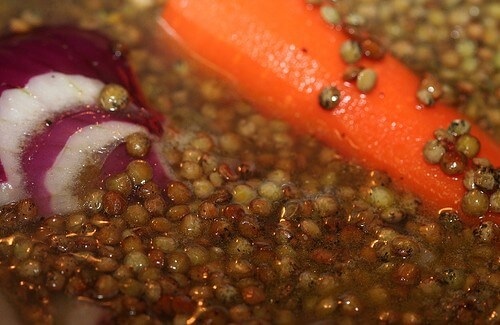 Lentils are a source of many nutrients and one of the most delicious legumes out there. Unfortunately, however, we don't always know how to prepare them well.  If you find it difficult to incorporate lentils into your diet, your best bet is to check out the following three lentil recipes that can be enjoyed for lunch or dinner!
Lentil and chicken salad with vinaigrette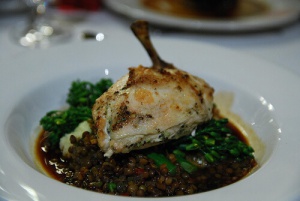 This recipe is an ideal summer dish – not only is it fresh, but it also brings us the vitamins we need to feel our best during this time of year.  It can be served as an appetizer or main dish, providing plenty of protein, carbohydrates, and other nutrients for our body.  Serves four.
350g lentils
1 chicken breast
4 plum tomatoes
2 onions (1 red and 1 white)
100g of sweet corn
100g arugula
1 tablespoon oregano
1 tablespoon cumin
Ground black pepper
Olive oil
Salt
For the vinaigrette:
12 mint leaves
1 clove of garlic
Olive oil
Juice of one lemon
salt
You can leave the lentils to soak the night before or not, whichever you prefer. Cook them, along with oregano, chopped white onion, cumin, salt, olive oil and black pepper. Bring to a boil, then turn the heat down to low and let it cook about 40 minutes (until tender). Drain and let cool.  Fillet the chicken breast, season with the herbes de Provence and grill with olive oil.
To prepare the vinaigrette: In a blender, mix the garlic, mint, lemon juice and olive oil until you get a light cream.  Don't forget to season it with salt and pepper. 
Last, quarter the tomatoes and cut the onions into small strips.  Mix together with the lentils and the sweet corn.  To serve, add a layer of vegetable and lentil mix to the plate, and arrange the chicken over this.
Cream of lentils and sweet potatoes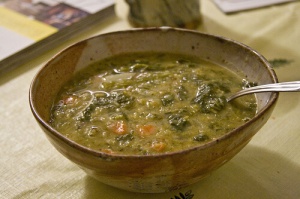 This soup is an excellent winter dish because it gives us a lot of protein, and in turn, brings us warmth on those cold winter nights. This dish can be served as a soup or side dish.  It has a smooth flavor and the sweet potatoes add a sweet touch.  Notice that you're not "loading" the dish with too many fats, so that it's nutritious, but at the same time light. Serves four.
Ingredients:
250g of cooked lentils
150g of sweet potatoes
100g cream
100ml vegetable or beef stock
Fresh ginger
paprika
cumin
turmeric
salt
olive oil
When the lentils are cooked, prepare them with leeks, garlic and any other spices that you like.  Add the cooked sweet potato, cut into slices, then add the stock, cream, salt and spices.  Mash everything until you get a cream.  Pour in a little olive oil and mix well.  Serve in individual bowls – clay or ceramic if possible.  Don't forget to heat it up a bit first.
Beef with lentils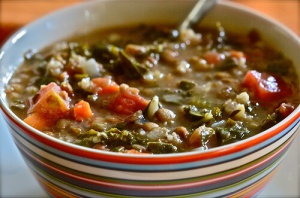 This is a very traditional recipe for preparing lentils to your exact taste, perfect for cold days and for those on a specific diet. It's a type of stew, but doesn't use the typical sausage that is bad for those who suffer from high cholesterol or hypertension. You can use lean beef. Serves four.
300g lentils
400g veal
medium onion
medium green pepper
3 tomatoes
2 cloves of garlic
½ tablespoon cumin
bay leaf
ground black pepper
fresh thyme
a teaspoon of sugar
olive oil
salt
Soak the lentils overnight and then cook them with water and a little salt.  Finely chop the onion. Crush the garlic with a knife. Cut the green pepper into thin strips so it stays the same size as the onion. Grate the tomatoes and add a little sugar to them.  The beef should be cut into small cubes and then browned with a splash of olive oil.  Add the vegetables and cook until tender. Then add the tomato, thyme and lentils, which have already been cooked. Stir well and season with bay leaf and cumin.  Let it simmer for about 20 minutes, adding a little paprika at the end.  Serve immediately.
Images courtesy of Sharon Mollerus, Alpha, Robert Judge, You as a machine