3 Body Exfoliators Made with Rice for Incredible Skin
The amount of time we need to exfoliate our skin depends on our skin type. Those with oily skin need to pay more attention to their routine than those with dry or mixed skin types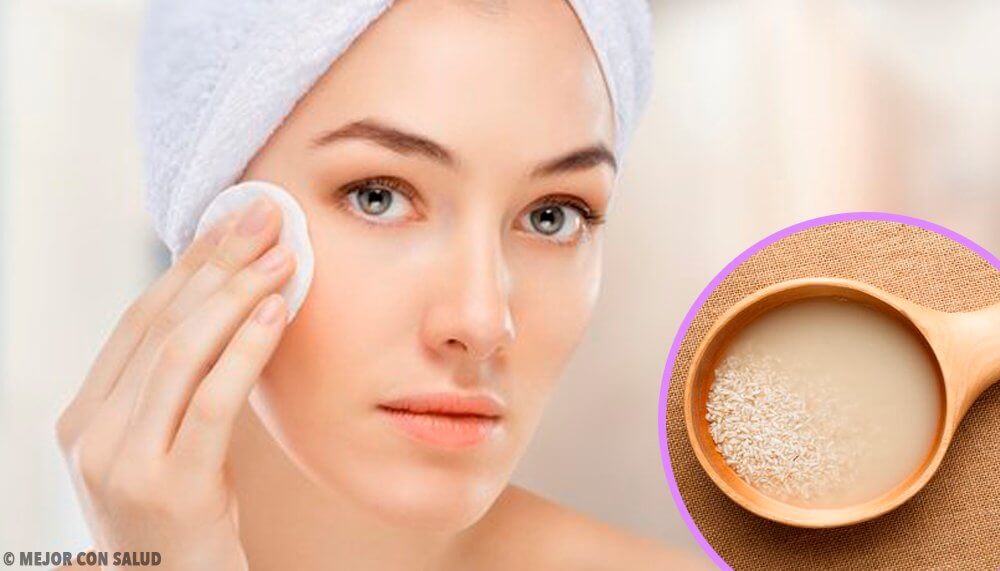 Using rice for skin treatments has been around since ancient times.
In Japan, for example, they used to use rice to make ointments to get whiter, smoother skin. Also, in Greece they used starch powder to make their faces look smoother.
Rice is a natural ingredient that has the same effects as popular cosmetics and body exfoliators.
It hydrates, nourishes, moisturizes, protects and rejuvenates the skin. Also, it absorbs excess oil and gets rid of dead skin cells.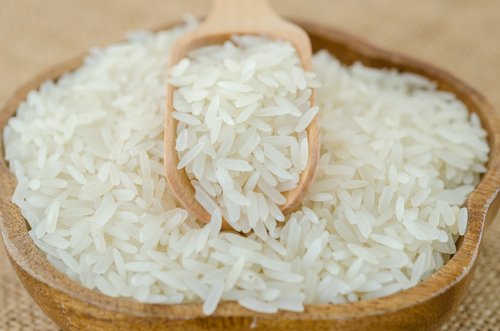 Why is rice a good exfoliator?
As for its composition, rice is 70% starch. It also contains:
Oils
Proteins
Polysaccharides
Flavanoids
Vitamins
Steroids
Minerals
The rice seed in particular contains phytic acid, an organic acid that functions like an antioxidant. Among its effects, it:
Eliminates dead skin cells
Improves dermal circulation
Softens the skin by getting rid of the top layers
Stimulates cell regeneration
It's important that you do a small patch test on your face before trying any type of remedy in order to prevent an allergic reaction.
After using any one of the following body exfoliators, your skin will never be the same!
1. Rice and water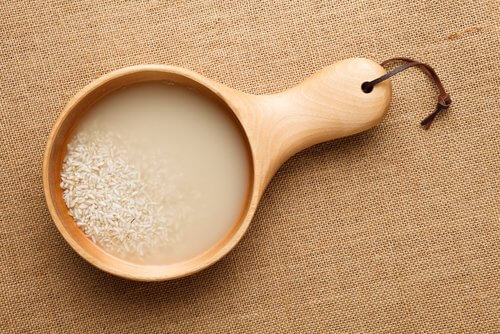 This recipe helps get rid of blackheads, pimples and dark spots on the face.
Ingredients
1/4 cup of rice (55 g)
4 drops of lavender oil
1 tablespoon of olive oil (16 g)
Preparation
The first thing you have to do is cook the rice to get a natural milk.
Let it cool and then put it in the blender.
Add the lavender oil and the olive oil.
Blend until you get a creamy paste.
Place the mixture in a container and refrigerate for 10 days.
How to use
After the indicated time, scrub your face with the mixture using circular motions.
Allow it to work for 10 minutes until it dries.
Finally rinse it off and repeat two times a week.
2. Rice and strawberry seeds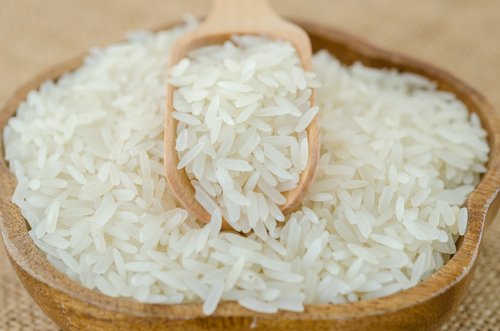 Rice helps remove oil that accumulates in pores and blackheads. Also, strawberry acts as a natural whitener and moisturizer.
Ingredients
1/2 cup of rice (110 g)
1 tablespoon of strawberry seeds (15 g)
3 tablespoons of mineral water (45 ml)
Preparation
First of all, grind the rice to make a powder.
Then, using a strainer, remove any grains.
Put the powder into a container and add the strawberry seeds.
Add the 3 tablespoons of mineral water.
Mix all the ingredients until you get a smooth paste.
How to use
Rinse your face and make sure it's dry.
Apply the paste in circular motions to allow it to absorb the skin.
Allow it to work for 3 minutes.
To finish, rinse your face with plenty of water.
3. Rice, honey and organic milk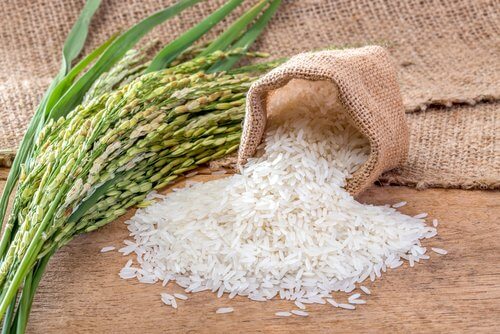 The mixture of these three ingredients will help us make an amazing exfoliant.
Rice stimulates collagen production.
Honey eliminates toxins, moisturizes and, thanks to its antiseptic properties, it also gets rid of impurities.
Milk softens and nourishes the skin.
Ingredients
6 tablespoons of rice (120 g)
2 cups of mineral water (500 ml)
1 tablespoon of rice powder (20 g)
1 tablespoon of bee honey (25 g)
2 teaspoons of organic milk (10 ml)
Preparation
First, boil the 6 tablespoons of rice in 2 cups of water.
Let it stand for 2 minutes, and then strain.
Add the rice powder, 1 tablespoon of honey, the milk and mix until a paste forms.
How to use
Wash your face thoroughly and dry before applying.
Apply the paste by massaging into the skin.
Allow it to dry then remove with a cotton pad.
Rinse your face with plenty of water.
Recommendations
When massaging your face, apply more pressure on wrinkled areas, especially on the T-zone (forehead, nose and chin).
Avoid applying the paste around your eyes, as particles may cause severe damage.
Exfoliate your face at least once a month.
Use a toner to moisturize your skin afterwards.
Your skin should be slightly wet so that the mixture is able to fully penetrate skin.
In general, it's recommended that you exfoliate your face every fortnight if you have dry skin and every week for mixed skin and normal skin.
Oily skin will need to be treated twice a week.
So, what are you waiting for?