3 Beauty Tricks that Every Woman Should Know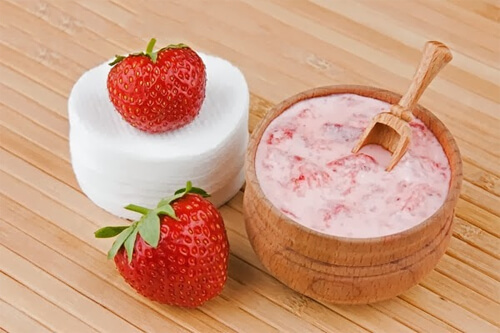 Sometimes it's easy to spend too much money on beauty products, hoping for miraculous effects. But big miracles don't exist.  That's why it's handy to have some simple beauty tricks up your sleeve that are both inexpensive and accessible for the day to day. Would you like to know more?
Nature oftentimes provides excellent allies to care for us, in products like lemon, sugar, aloe or avocado.  Knowing them is undoubtedly a great help for offering good results for every woman's basic needs.  So here are a few beauty tricks we think you'll love to know.
Beauty trick 1: Healthier, more voluminous lips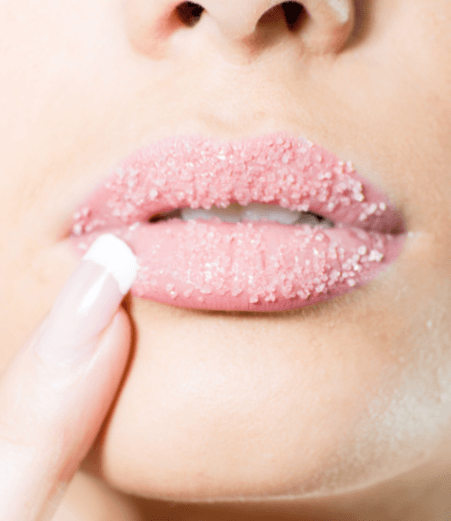 I'm sure this has happened to you before: you wake up in the morning, and just when you're getting ready to put on some makeup, you notice that your lips are affected by dryness and arecracking.  There are both simple and inexpensive remedies that will help your mouth look fuller and healthier.  Take note of this beauty trick that is both simple and useful:
When you go to bed at night, look at your lips.  If you notice that they are cracked and are showing signs of worn skin, you need to put on some lip balm or vaseline.  Once you've done that, apply sugar.  The bigger the grains of sugar the better.
Now give a small and gentle massage to your lips.  Thanks to the sugar, this will exfoliate away any dead skin on your mouth.  Once done, clean the rest off with warm water.  Then put on more Vaseline or lip balm so it can work overnight.
In the morning when you wake up, boil half a cup of water with chamomile and massage it into your lips.  This water should be hot.  This will increase circulation and your lips will look healthier, they won't have any flaky skin on them, and they will have a beautiful color.
Beauty trick 2: Goodbye to split ends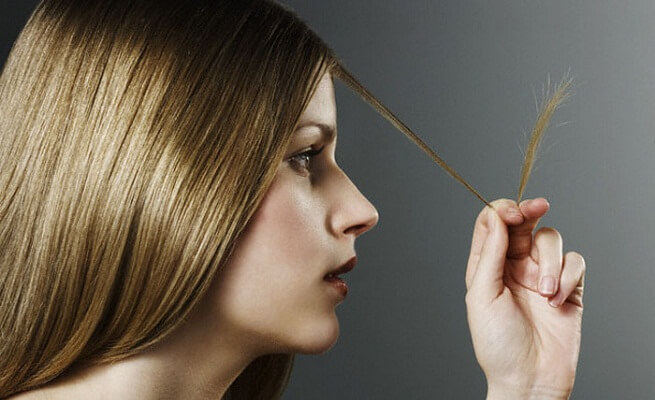 Sometimes when you look in the mirror, you can see that at the end of each hair, it splits into two parts.  This is generally due to the blow drier, sun exposure, using dyes and even bad nutrition.  Getting your split ends to disappear, and the thereby increase hair's beauty, is fairly simple.  All you need is almond oil.
Almond oil provides nutrition and has the ability to heal.  You can find it in the supermarkets or in pharmacies, and generally it isn't expensive at all.
To heal your split ends without having to cut your hair, you need to apply almond oil to your hair at night.  You hair should be dry.  Put a little bit of oil in your hands and gently massage the tips of your hair.  Then put on a hat or a handkerchief for the hair, which will pull it together.  If this is going to bother you while sleeping, you could do it in the morning, so long as the oil stays on your hair for at least 2 hours.  Then wash your like as you normally do.  If you do this for 15 days, you will notice a difference.
Beauty trick 3: Health, beautiful and flawless skin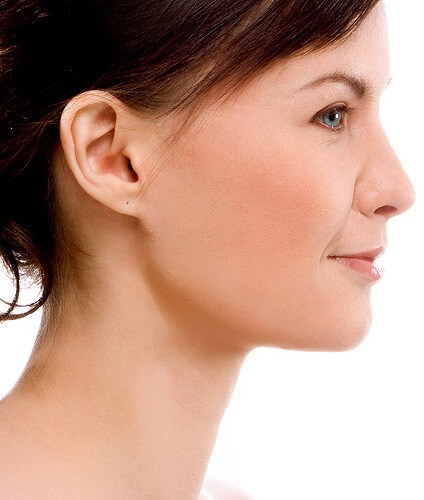 Skin beauty is a reflection of interior health, both physical and emotional.  Getting the skin on your face t obe radiant definitely requires a good diet, correct hydration, and sleeping at least 8 hours a day.  Beyond that, there are simple remedies for the day to day:
You can do this using tomato juice and milk.  Take a tomato and extract the juice with a knife.  Place in a bowl and add a bit of water to remove the acidity.  This will prevent it from irritating you.   Now add three tablespoons of warm milk.  Then stir everything and grab a cotton ball.  Slowly moisten it and apply this mixture to any place that has a mark on your face.  Allow to work for 15 minutes, then wash your face with fresh water.  Repeat at least twice a week and you will notice how the spots lessen.
When exfoliation is done appropriately the dead skin cells, your face will look healthier, taken care of and beautiful.  We have a wonderful remedy for this: strawberries and plain yogurt.  Take three strawberries and blend them together with one plain yogurt.  Get a uniform mixture.  Then apply to your face in a circular massage, moving upwards from your chin to your cheeks, from your cheeks to the area inside your eyes, and then move back out under the eyes.  Do this for 15 minutes, and then wash your face with fresh water.  If you repeat for 5 days straight, your face will look healthier and more beautiful.
Thanks to chamomile, you can reactivate circulation to the face, making it shine and look more toned.  This is a classic remedy, easy to do.  All you need to do is boil water along with a small bag of chamomile.  Once the water is boiling, remove from heat and refrigerate the infusion until it is cool.  Meanwhile, clean your face with cleansing milk.  Your skin needs to be free of any debris when you apply the chamomile.  Once your infusion is cool, moisten a cotton ball with it as if it were a tonic.  Then apply to the area under your eyes, and to any styes, if you have any.  The chamomile will alleviate fatigue, reactivate circulation to the skin, and will provide a glowing face.  Do not miss this excellent and inexpensive beauty trick.
Photos courtesy of Michael Haegele.