20 Great Ways to Reuse Wooden Crates at Home
When you reuse wooden crates, you can create a unique, inexpensive, and personalized item for storage in different parts of the home.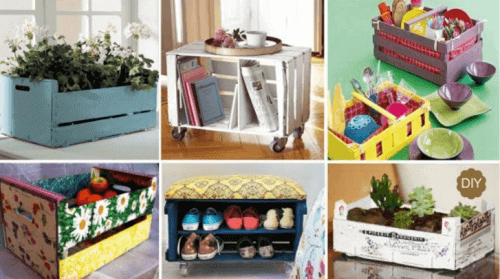 Wooden crates (like the kinds that contain fruit) are easy to reuse if you just use a little imagination. Because they're made of durable materials there are plenty of interesting ways you can use them to avoid having to throw them away.
If you don't have a wooden crate at home but want to try out any of these craft project, you can find them at your nearby grocery store or market.
Today we want to share 20 brilliant ways to reuse wooden crates and turn them into something decorative and useful for your home. Get ready!
1. End tables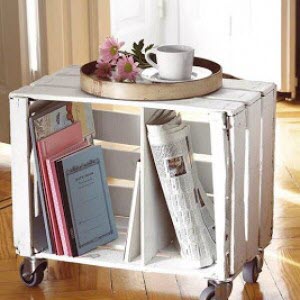 Sand down the fruit crate, paint it any color you like, and add wheels to
transform it into a side table for storing books and magazines.
2. Mirror and shelf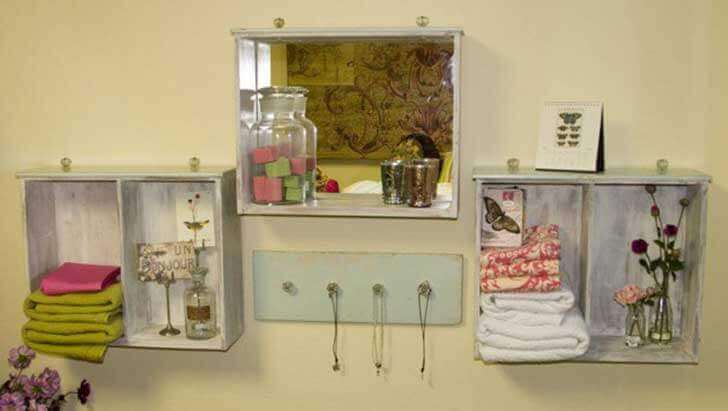 If you add a mirror to the bottom of one of the boxes you'll have a nice looking item to add to your bedroom or any other space in the house.
You can also add two drawers at the side for additional shelving and organization.
3. Accessories storage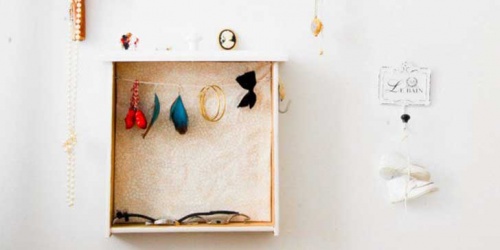 If you choose a color of paint that goes well with your room colors you can create
a cute box to store all those small accessories you use every day.
4. Kitchen organizer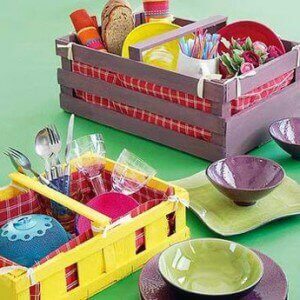 Colored paints or decorative sticker paper creates organizers to store your dishes or utensils in the kitchen.
5. A shoe bench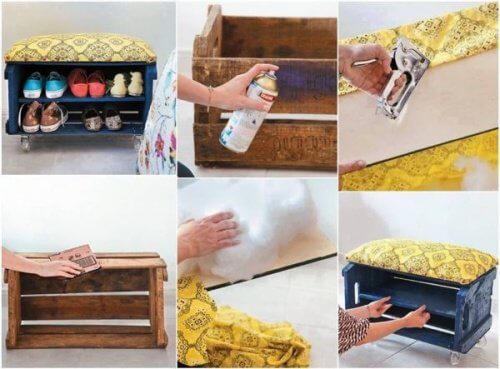 Of the many ideas for reusing this kind of wooden crate, this is one of our favorites.
It's important that the wood be tough enough to use it as a stool, however.
Use spray paint to coat the crate and line one side with fabric. Use the hollow space inside for shoe storage.
6. Garden or patio furniture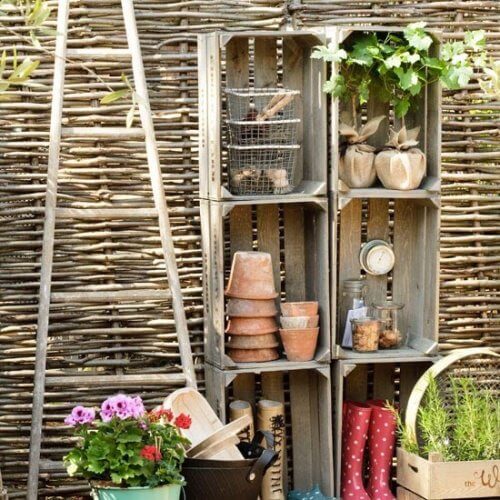 When you combine several crates using nails you can create a rustic looking shelf for your garden. It's great for storing small plants, pots, and other gardening items.
7. Children's toy chest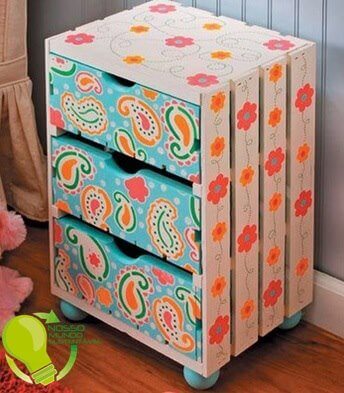 Paint a large crate with bright colors and store smaller boxes inside to create a toy chest for your
children
.
8. Small living room furniture
Add several drawers to a painted fruit crate and use it in your living room to store magazines, books, or anything else you need.
9. Small magazine rack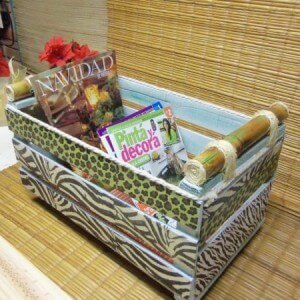 With a little wood polish, paint, or other decoration you have the perfect little magazine rack.
10. Pet bed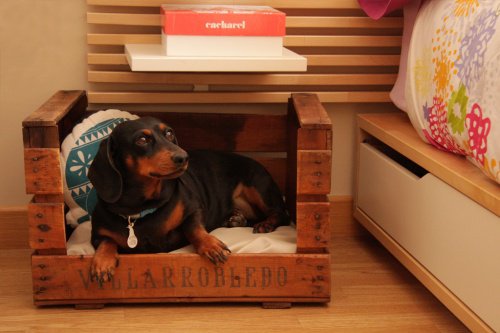 If the create is large enough for your pet to make a bed, just sand it down, and add some fluffy stuffing and a blanket.
You'll have a simple and cheap pet bed.
11. Coffee table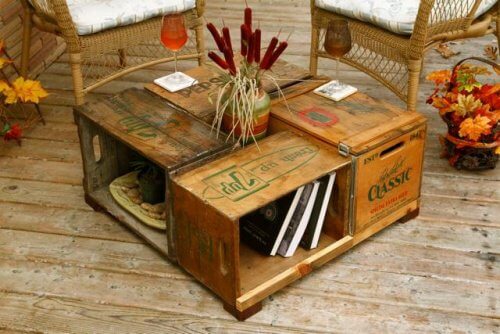 Put together several crates that are similar in size using glue or another adhesive and you have
a coffee table for your deck or patio.
12. Craft box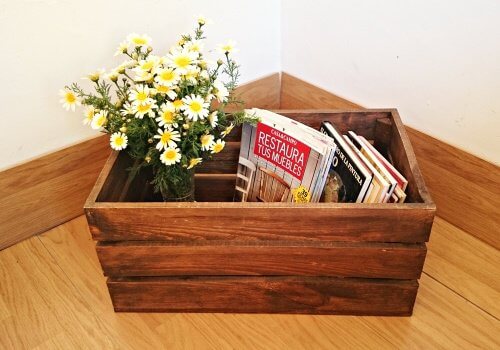 Paint your crate and you'll get a multipurpose box for the home. You can store decorative flowers, newspapers, and anything else you're not sure how to organize.
13. A toy train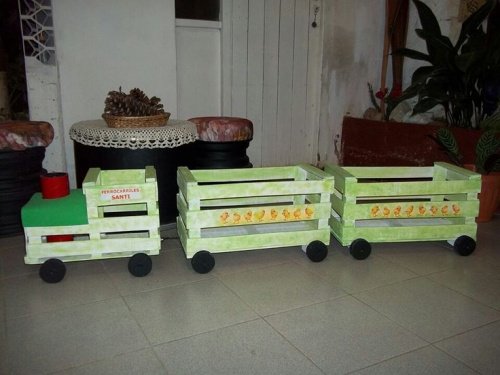 If you want to make a cute craft project for your kids, reuse wooden crates to build a toy train.
Paint it with bright colors, add wheels, and encourage your children to play with it.
14. Book boxes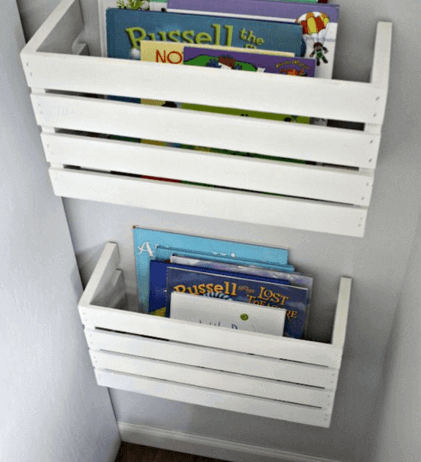 Install two or three crates to the wall and use them for book shelving.
15. Wheeled organizers
This is a great craft for people who are short on storage space in their home.
Decorate the crates, add wheels, and store them under the bed to keep things looking tidy.
16. Living room shelving
Instead of spending all your money buying furniture to decorate your living room, put several painted crates together to build a shelf.
17. Wall organizer
Install some painted crates on your walls to get unique organizers. You can put labels on each one to keep things organized.
18. A mantel for toys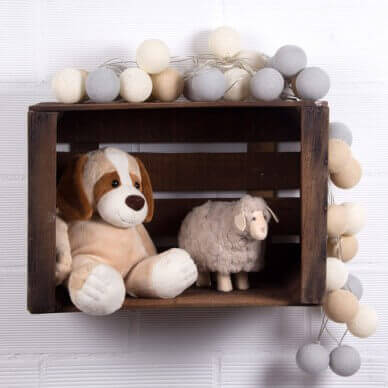 A nicely polished and painted crate can become a great ledge for your children's room.
Decorate it to their liking and add toys to it for storage and display.
19. Bathroom furniture
Put two crates together, paint them, and place them in your bathroom for organizing towels, toiletries, and to add a decorative touch.
20. Garden pots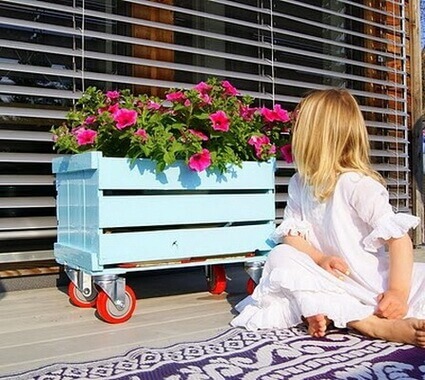 Give your garden a unique appearance by using these types of crates as pots for your plants. It will look fantastic!
Interesting, isn't it? Now that you know what the possibilities are with this common crate, enjoy coming up with your own creations at home.