2 Ways to Use Rice to Cleanse Your Skin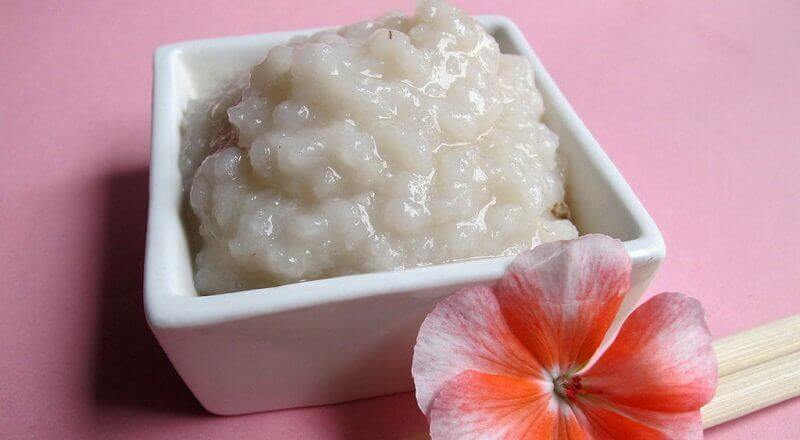 In order to use rice for your skin, you can use the boiled water as a toner or the grains as part of a face mask.
Rice is one of the common, everyday foods in the whole world. If you didn't know, it's also used to make facial cleansers and homemade remedies. The wide variety of nutrients in rice make it perfect for keeping your body healthy and preventing certain health problems, as long as it's eaten in moderation.
Your skin is one of the parts of you body that can actually benefit the most from rice. As you know, it deserves a lot of attention, since it says a lot about your overall health. Today you can learn how to use rice to cleanse your skin and protect it from toxins and contaminants.
Why is rice water good for your skin?
As a facial cleanser, the cooking water from rice can do a lot for your body. When you boil rice, it releases compounds like allantoin, ferulic acid, and inositol. They act as antioxidants and skin cell regenerators.
That means rice water has the ability to clear contaminants out of your pores, moisturize your skin, and keep it from aging prematurely. Rice water is also considered to be a hypoallergenic cleanser. It relieves redness and irritation caused by common conditions like rosacea and acne.
Facial cleanser. As mentioned above, rice water is especially good at deep cleaning your skin. It will clear your face of any contaminants that could turn into serious health issues.
Toner. Rice water naturally stimulates your skin, triggering growth and increased blood flow. The result: soft skin.
Moisturizer. To use rice water as a moisturizer, all you need to do is use it as a base for homemade face masks. It goes well with all kinds of ingredients.
Blemish remover. It's perfect for evening out your skin tone and counteracting the effects of sun exposure, hormonal changes, acne, and aging.
Below are two simple recipes with rice. One uses ground rice as an exfoliating base to remove dead skin cells and the other uses rice water to soften your skin and make it look great.
1. Rice face mask
Ingredients
1/2 cup of rice (75 g)
1 cup of water (250 ml)
1 teaspoon of honey, if you have very dry skin (7.5 g)
A few drops of lemon juice, if you have very oily skin
Oats, avocado, or other ingredients you'd like to add
Instructions
Boil the water and then add the rice and cook for 15 minutes.
Strain the water into a separate container, preferably in a glass jar and then store it in the fridge.
Next mix the rice with the honey, lemon juice, and other ingredients.
Apply the mask to your face and let it sit 20 minutes.
Finally, rinse the mask off. It's recommended to use the mask at least twice a week.
2. Rice water facial cleanser
Take the rice water from the first recipe, dip a cotton ball into it, and apply it to your face. It's great in the morning before you put your makeup on, or after washing your face before bed.
You could also use it to rinse the face mask off, and thus enhance the effect. Make sure you rinse your face well with water and dry it with a clean towel. The nutrients from the rice will quickly absorb into your skin.