12 Unique Ways to Use Aluminum Foil around the House
Did you know that aluminum foil is one of the best materials for removing grease from the oven or burn marks from pots and pans?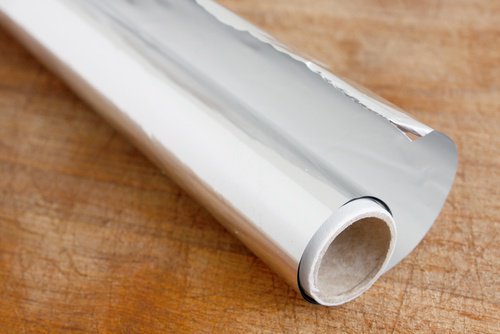 Aluminum foil is used to cover and store many types of food. This thin and flexible sheet can be used to cover anything with ease. Most people have a roll in their kitchens as it's often used to cover food.
However, its uses go way beyond covering food. Below, we'll reveal 12 of the best alternative uses for aluminum foil that you can use to make your life simpler.
1. Sharpen scissors
If your scissors are not cutting like they used to and you suspect they may no longer be sharp, take a piece of aluminum foil and fold it in half several times. After it has gained a little thickness, use the scissors to cut it into thin strips. This action will sharpen the blades.
2. Clean silver
When you notice your silver tarnishing, line a large container with aluminum foil. Add hot water and a little salt.
Now, submerge the silver you want to clean and let work for 20 minutes for the desired results.
3. Prevent heat loss
Wrap a wooden board in aluminum foil and place behind the stove to prevent heat from being lost through the wall.
4. Clean pots and pans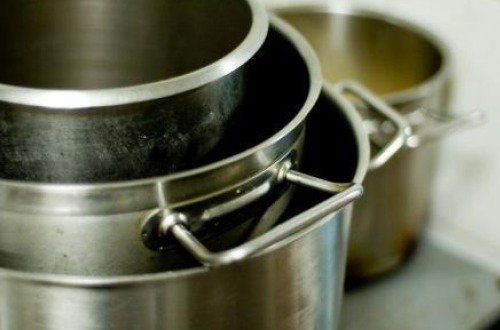 Crumple some aluminum foil into a ball and use it to scrub burnt pots and pans.
5. Remove oven grease
Instead of using aggressive wire sponges, use a ball of aluminum foil to scrub the surfaces of greasy ovens.
Scrub with a solution of baking soda and lemon juice. Let work for 5 minutes, then scrub again with the ball of foil.
6. Keep pie crusts from burning
When baking a pie in the oven, it's pretty common for the edges to burn while the center is left uncooked.
To prevent this from happening, cover with foil before placing in the oven.
7. Clean the iron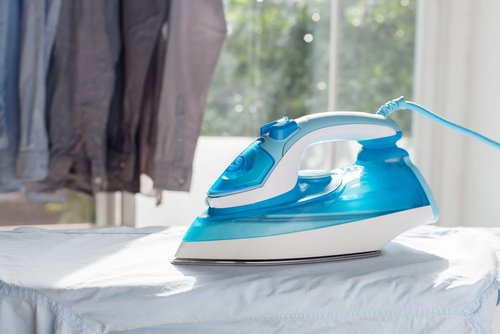 Over time, an iron accumulates a black layer of grime that can ruin clothing.
To get it looking like new again, place a sheet of aluminum foil on your ironing board and sprinkle with salt. Move it around as if you were ironing an article of clothing.
8. Keep food fresh
If you want to keep your bread, cookies and other baked goods tasting fresh, wrap them in several layers of aluminum foil as soon as you get home.
That way when you want to eat them, they will be fresh just like they came out of the oven.
9. Fix loose batteries
Sometimes the batteries in toys and appliances stop working because one end of the battery can't reach the conductor.
To fix it in seconds, fold a piece of aluminum foil several times and cut to the size to fill the gap and restore contact.
Make sure the battery is securely in place, then turn on the device.
10. Clean the grill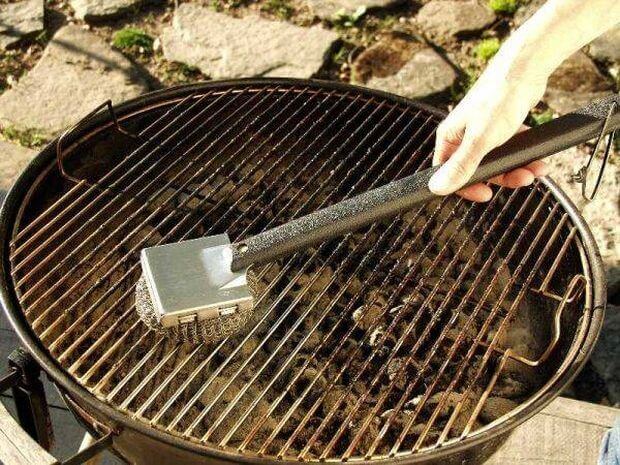 To remove the food residue that accumulates on the surfaces of the grill, wait for it to cool, then scrub it energetically with a large piece of aluminum foil.
11. Highlight hair
Many stylists use aluminum foil as an alternative to plastic caps when highlighting hair. The reason they do so is because plastic caps tend to break the hair strands.
If you want to highlight a few of your locks, separate them out and use the foil to cover them while the product works.
12. Prevent rust on steel sponges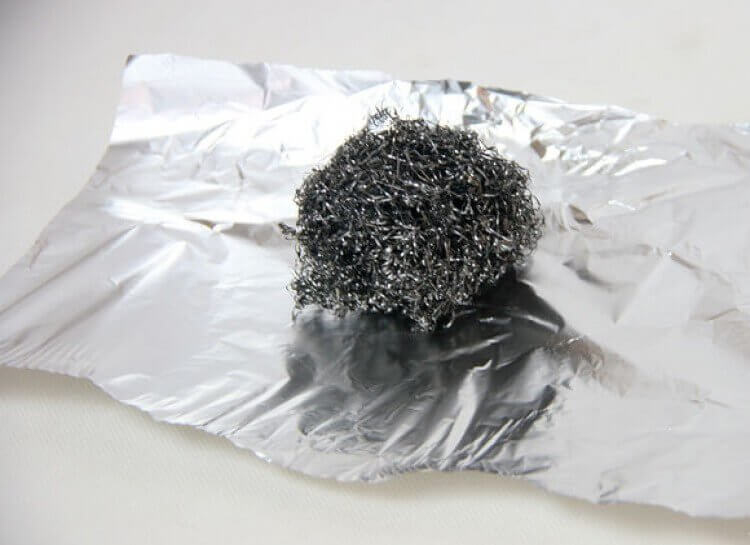 The moisture that remains in steel sponges causes them to rust.
To prevent them from staining surfaces, cut a square of aluminum foil and place the sponge on top.
Try to change them out at least every two days to prevent mold and bad odors from building up.
Now that we've given you a few ideas, we hope you can get even more out of this versatile material around your home.