The 12 Best Homemade Masks for Your Face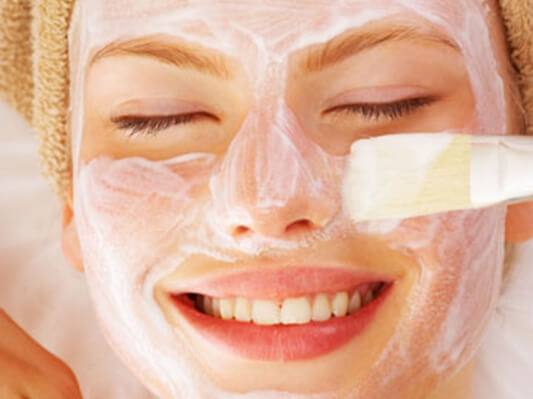 Everyday life is so busy! There is hardly a second to breathe between work, home, bills, your spouse, children, and any problems that arise. All of this agitation is reflected in your face in the form of wrinkles, blemishes, and lack of shine.
You are probably wondering what to do about this, although the reality is that you don't have time to go to the beauty salon and the best creams are so expensive that you decide not to buy them. Don't worry! The solution is in your hands. By using ingredients from your own home, you can revitalize your skin and increase your beauty.
In this article, we will offer you what we have spent so many months searching for: the 12 best homemade masks for your skin!
Why Does My Skin Get Affected?
Your skin is the most extensive organ of the human body and its first and foremost barrier against pathogenic agents. Some of its many functions are: regulating body temperature, protecting internal structures, and providing sensations like touch and pressure. Tight and luminous skin is a sign of health. However, there are many internal and external factors that can negatively influence its aspect and proper functioning.
The Main Factors that Affect Your Skin
Excessive exposure to solar radiation.
Excessive use of chemical substances like makeup, soap, etc.
Alcoholism
Use of tobacco
Imbalanced and unhealthy diet.
From an esthetic point of view, skin is considered to be a symbol of beauty by many cultures. Today, many cosmetic companies dedicate their efforts to finding new ways to rejuvenate and protect skin. The most common way for beauty treatment are masks.
But you won't need these expensive masks, which are full of chemical products, by using natural products. You can prepare the best masks for your face in your own home.
Face Masks: Beauty and Health
There is nothing more refreshing for your face than a natural mask: it hydrates, eliminates dead skins cells, and firms your expression lines. There are various types of masks depending on the way they act on your skin, so you should keep in mind what you need in order to choose which one to prepare.
Types of Masks According to Their Function
Tensing Mask: It is applied when wet. Once it dries, it will cause tension that promotes blood circulation and cell nutrtion.
Reaffirming Mask: It is applied wet. Once it dries, it causes tensions that will reaffirm your tissue.
Exfoliating Mask: It allows the elimination of dead cells and skin secretions.
Hydrating Mask: It prevents the evaporation of water on top of the skin by creating a protective barrier and promoting the disappearance of wrinkles and reaffirming the lines from your facial expressions.
Stimulating Mask: It stimulates superficial capillary veins and promotes tissue nutrition.
Clarifying Mask: It absorbs excess melanin, which eliminates blemishes and zits.
Renewing Mask: Eliminates dead cells from the superficial layer and activates and accelerates cellular renewal.
You should keep in mind that everyone's skin has different characteristics which is why the reaction from a certain mask can be different as well. One of the aspects that influences most in the effectiveness of a facial treatment is the type of skin, whether it is dry, oily, or mixed. If you already know what your skin needs, continue reading because below we will offer you the 12 best masks for your face.
The Best Masks for Your Face
Dedicate an hour a day or night to your face. It also needs your attention and care. Before applying the mask that you need, wash your face to remove dirt and sweat. Remember that you should only make the amount that you are going to use at the time, although sometimes it is possible to leave the mask until the next day in a container in the fridge. You can apply them everyday but it is best to let your skin rest for a day.
Exfoliating Masks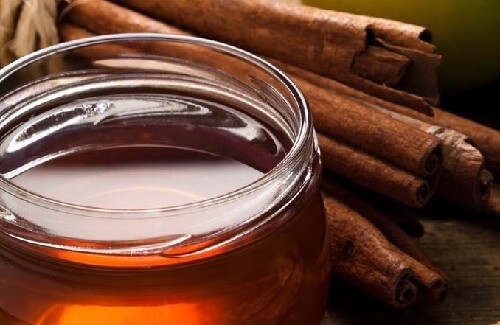 Mask #1: Honey and Almonds
IN order to make the most exquisite homemade exfoliant, you will only need a tablespoon of honey and two almonds. Grind the almonds with a mortar until you get a very fine dust and mix it with honey. Then add a teaspoon of lemon juice. Apply it gently to your face by massaging it in circles. Let it dry for 15 minutes. Rinse it off with warm water. You will feel rejuvenated.
Mask #2: Honey
Do you want to have tight and smooth skin? Apply honey to your entire face. Let it sit for fifteen minutes and then remove with cold water. You will see how good you feel.
Mask #3: Oats and Smoothness
It is incredible how smooth your skin will be after using this mask. You just need to blend or crush a half cup of oats very well and add a half teaspoon of honey, two tablespoons of milk, two drops of geranium oil, and two drops of chamomile oil. Mix it well and apply this paste in circular motions with your fingers. Leave it on for 15 minutes and remove it with warm water. Your skin will be as soft as a baby's. You can add 5 drops of lemon juice to the mixture if you have oily skin.
Hydrating Masks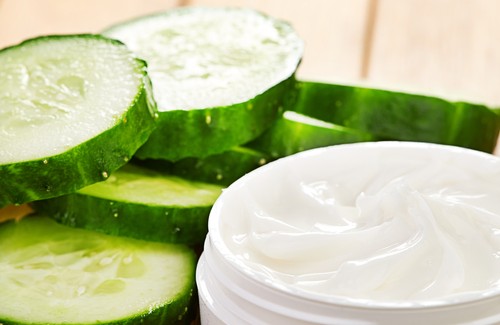 Mask #4: Fruit
Some fruit is great for hydrating your skin due to its high water content. Use a ripe banana, for example, and make a paste, which you can apply to your face and neck gently. Wait 15 minutes and remove the mask with cold water to activate blood flow.
Mask #5: Cucumber
You already know the amazing properties of cucumber: it is delicious, fresh, and great for a balanced diet. Well, you cannot imagine the changes that it will cause in your skin, especially if you have gotten too much sun on a day at the beach. Skin a cucumber and grind it until you get a paste (don't forget to save two slices for your eyes). Put it on your whole face and rest for 15 minutes. Remove it with plenty of cold water and you will see how fresh and moisturized your skin is.
Renewing Masks that Fight Wrinkles and Eye Circles
Mask #6: Tense Face
Honey and egg once again, a one of a kind mixture for beauty. Combine two tablespoons of honey with an egg white. Mix a tablespoon of lemon juice and put it on your face, massaging it gently. You will feel how your skin stretches. Leave it on for 2o minutes and clean your face with warm low fat milk. A delicacy of a treatment.
Mask #7: Roses and Youth
Well yes, it was true that they told women in the old ages that something so short lived as a rose holds the secret of eternal youth. Do you want to try it? Grind the petals from five fresh roses until you get a paste and let sit on your face for 15 minutes. Remove it with cold water. You will see the results!
Mask #8: Yogurt
Wrinkles say experience and maturity but nobody likes them. You will smooth them with this mask. Mix a glass of natural yogurt with a teaspoon of fennel seeds and another of ground leaves from the same plant. The cream should be homogenous when you apply it to your face. Leave it on for 20 minutes and remove it with warm water. Repeat it day to day and your skin will appreciate it.
Anti-acne, Pimple, and Blemish Masks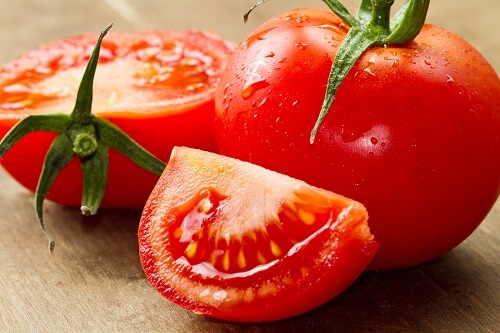 Mask #9: Tomato
Tomatoes have various effects on your skin: hydrating, tightening, and exfoliating. If want those annoying zits and blackheads to disappear, slice a tomato in half and put it on your face. Let sit for 15 minutes and remove it with warm water. You will see the results!
Mask #10: Lemon
Lemon is a fruit that has a thousand uses. Who could imagine that it also eliminates blemishes! Mix a tablespoon of honey with another of lemon juice. Apply it with a cotton ball to your skin and let sit for 20 minutes. Remove the mask with a cotton ball and mineral water. Make sure to clean it well because if your skin with lemon on it is exposed to the sun, it can cause dark spots.
Stimulating Masks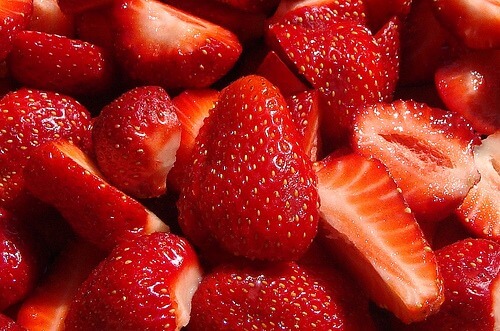 Mask #11: Strawberries
If you feel that your skin is dry, use this amazing natural cream to hydrate and nourish it. Grind a few strawberries and mix it with honey. Apply this cream to your skin and let sit for 20 minutes. Remove it with cold water and feel how your beauty returns with new energy.
Mask #12: Nourishing Cream
After exfoliating, it's best to apply a nourishing cream that stimulates your cells. Combine 1 tablespoon of honey, 1 tablespoon of mineral water, 1 teaspoon of rosewater, and 1 tablespoon of yogurt or milk. Apply it to your face with a cotton ball and let sit for 15 minutes. Remove it with plenty of cold water and look at yourself in the mirror. You will surely notice some changes.
Helping Your Skin
Now you can choose what mask you prefer, but remember that your skin is a reflection of you health. In order to keep it smooth and young, you should also have a balanced diet, drink more than two liters of water a day, and avoid tobacco, and alcohol.