11-Year-Old Girl Revives Grandfather After a Heart Attack
Thanks to CPR techniques that her school teacher had taught her days before, Eva was able to revive her grandfather after a heart attack.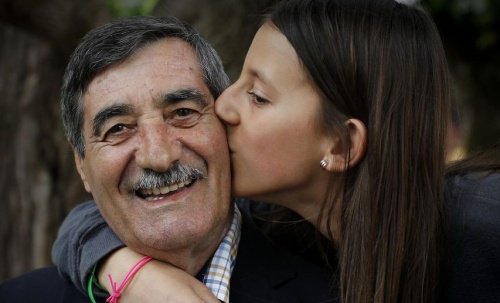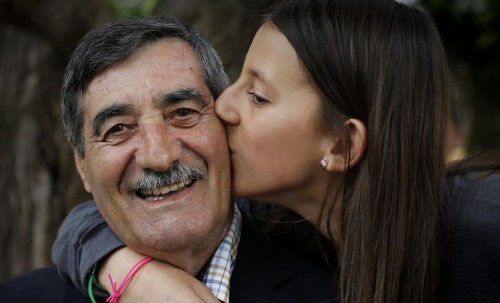 Spanish 11-year-old Eva Prévot saved her grandfather's life after a heart attack. Days before, her P.E. teacher had taught the class how to do cardiopulmonary resuscitation (CPR). As chance would have it, that lesson was the most important so far in her young life.
This happy family, proud of their brave, young daughter and granddaughter, has not stopped receiving calls from journalists all over the world asking about the story.
Nevertheless, Eva herself, with extraordinary maturity, remembers how important it is that everyone receive training in something as basic as cardiopulmonary thrusts.
You never know when you'll have to use this skill that could save your loved ones' lives.
Here's the hope-inspiring story that occurred in La Coruñ­a, Spain.
The Day Eva's Grandfather Suffered his 2nd Heart Attack
It wasn't the first time. Grandfather Manuel's heart had already "been broken" previously. It hadn't been long since they'd come home from the hospital after his first heart attack. Everyone was very eager for his recovery.
However, in reality, no one is prepared for those unfair and unexpected punches that life brings.
Eva Prévot confirms that when it occurred, she was not yet 11 years old. It was at night and she was in her room doing her chores. Then, all of a sudden, she heard her grandmother shouting from the floor below.
Something was happening and she had already guessed from her grandmother's obvious desperation that it had something to do with her grandfather.
Manuel had just suffered another heart attack. He was on the ground. Trembling and afraid, they called the emergency number, something that little Eva did because her grandfather was unresponsive.
Eva Saves her Grandfather After a Heart Attack
Health professionals began giving Eva instructions about what to do. The first responders would not arrive immediately, so the girl had no option but to react, have a clear mind, and know how to act.
In a certain way, Eva knew very well what she should do. In the days leading up to the incident, she had received training from her P.E. teacher on how to perform CPR chest compressions. She knew what had to be done after a heart attack.
Remaining calm at each moment, the first thing she did was determine if her grandfather Manuel had a pulse.
However, she didn't feel a pulse and her grandfather was not breathing. So, without a second thought, she began performing CPR maneuvers for 10 long minutes without stopping once and with determination.
She was not going to allow her grandfather Manuel to leave them after a heart attack. It didn't matter if her hands were very small, or if her grandmother, standing behind her, would not stop crying. In fact, she didn't fail to encourage her for one moment. "Everything is going to be okay."
Ultimately, it was. When the medics arrived, they relieved her of her duties. Manuel woke up hours later in the intensive care unit, where they told him what had happened: his granddaughter Eva had saved his life after a heart attack.
The Chest Compressions that Save Lives
Manuel was in the hospital for two months. Now, after all those weeks and the help he received from his granddaughter and family, he sees life differently. He feels stronger and closer to his loved ones.
As for Eva, the first thing she did after seeing that her grandfather was well and that he was going to get past that second heart attack, she went to her school and thanked her teacher for having taught her how to carry out the CPR maneuver.
When her teacher heard the story, he couldn't help becoming emotional and let the tears fall.
In reality, we never come to know the importance that some actions have on other people. When teachers have a passion for education, there is nothing like seeing that "knowledge works and saves lives."
For that reason, that P.E. teacher and Eva remind us once more of the importance of making it an obligation to train both children and adults in something as important as CPR. Additionally, these training sessions should take place in all schools and workplaces.
Of course, we hope that you never have to use CPR, but if the occasion demands, don't forget to remain calm and remember your training.
All of us are capable of saving lives. We are capable of making hearts beat again. Are you eager to learn? Are you also excited to teach those younger than you?
It might interest you...