11 Tips for Applying Eyeliner
If we're not that good at applying eyeliner, it's better to opt with a pencil liner or whichever makes us feel most comfortable. We can use a stencil or an aid to help us get the shape that we want.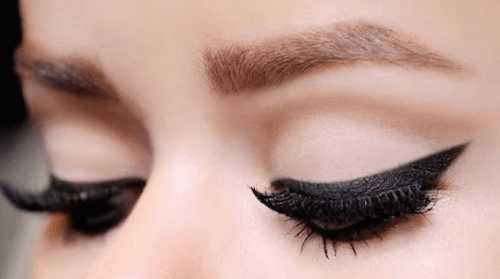 However, applying eyeliner is a different story.
While there also is an enormous amount of styles of eyeliners, using them is usually quite the challenge for those who apply their own make up. 
Eyeliner allows you to liven up and emphasize your face; that's exactly why it's so important to apply it carefully– because your look depends on it.
If you want to learn how to perfectly put on eyeliner, keep reading.
1. Know which eyeliner suits you best
Before you even apply your eyeliner, you should know what kinds of eyeliners are available and which is the best one for you:
Pencil: Pencil eyeliner is perfect if you don't have much experience. It's usually softer than liquid or gel eyeliners.
Felt tip: These eyeliners are very similar to the liquid variety, with the exception that they store the ink inside the applicator.
Liquid: Liquid liners require greater precision, they're darker and have a fine tip.
Gel: Gel liners are easier to use and they normally come in small bottles with a brush.
We recommend that you read:  4 Makeup Tips You Can't Overlook
2. The shaky hand
Most of us have difficulties when trying to keep our hand still, but that shouldn't ruin our makeup.
You only need to:
Sit in an area with enough lighting so that you can clearly see what you are doing.
Steady your elbow on a flat surface, which will keep you from making irregular hand movements.
When applying the eyeliner, rest your pinky on your cheek. By doing so, you'll completely stabilize the shakes.
Keep breathing steadily and you'll avoid any surprise movements.
3. Guiding dots and eyeliner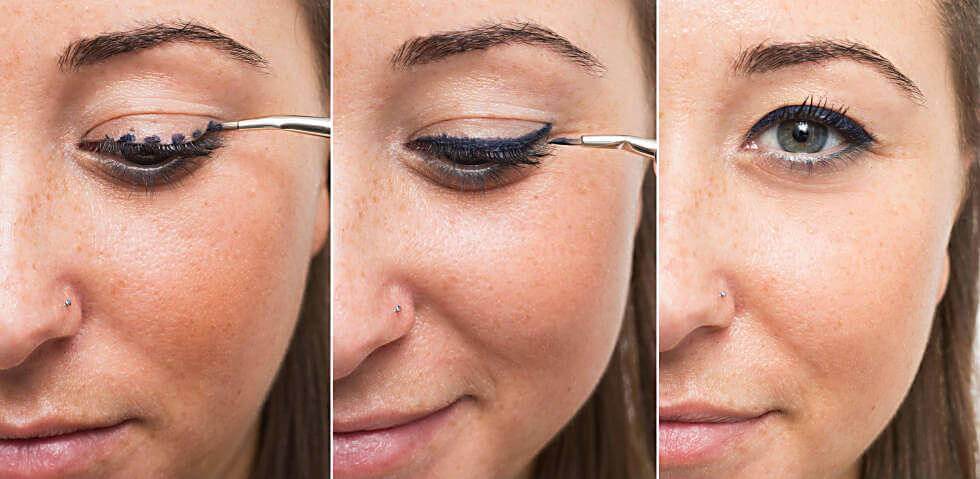 If you're not very experienced with eyeliner, you can start by making guiding dots on your eyelid and connect them all later.
You can also try drawing an outline: the trick is in making them thin and as close to your eyelashes as possible.
4. Don't stretch our your skin
Though it might seem easier to put on eyeliner when you do it. However, once you let go, the eyeliner will be disastrous. 
If you can't avoid doing it, simply clean up the eyeliner with a little makeup remover and a swab, or just apply correcter on the messy areas.
5. Lining with tape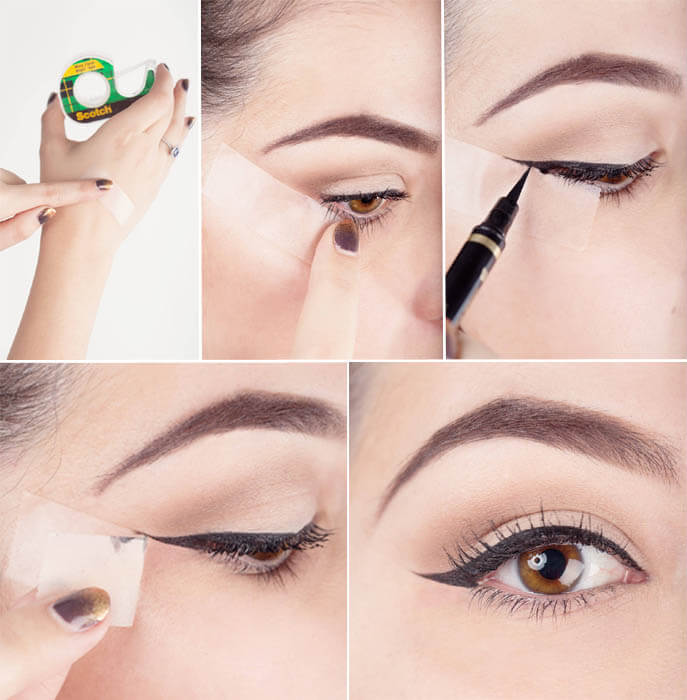 If you want your eyeliner to have a fine and perfect tip but you find it difficult to achieve it with a rebellious hand, try:
Finding some adhesive tape.
Placing it in between the eyelashes and eyebrow, or at the height of the corner of you eye (as shown in the image above).
Applying the eyeliner as you normally would.
Leaving it to dry completely.
Removing the tape carefully.
You can also use a lining card, or a homemade stencil made with a card you don't use anymore.
6. Freeze your eyeliner
If your eyeliner starts to crumble or break, consider doing the following:
Carefully clean the tip.
Close it tightly.
Place it in the freezer.
Leave to freeze for at least 20 minutes.
By doing so, your eyeliner can come together again, and you can avoid a makeup mishap in the future.
We recommend:11 Tips for Long Lasting Makeup
7. For even more striking eyes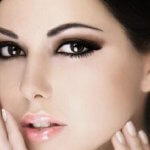 If you want everyone to notice your eyes, line the inner line of your eyelid. This will give your eye a deepening effect which will showcase it even more.
9. For emergencies, use mascara
If you're in a hurry and you can't find your eyeliner or if you ran out, do the following:
Find a thin brush.
Use the mascara wand to take out some of the mascara.
Apply the mascara to your eye as you normally would with eyeliner.
Mascara has the same color tone as eyeliner which make the difference unnoticeable.
10. The cat-eye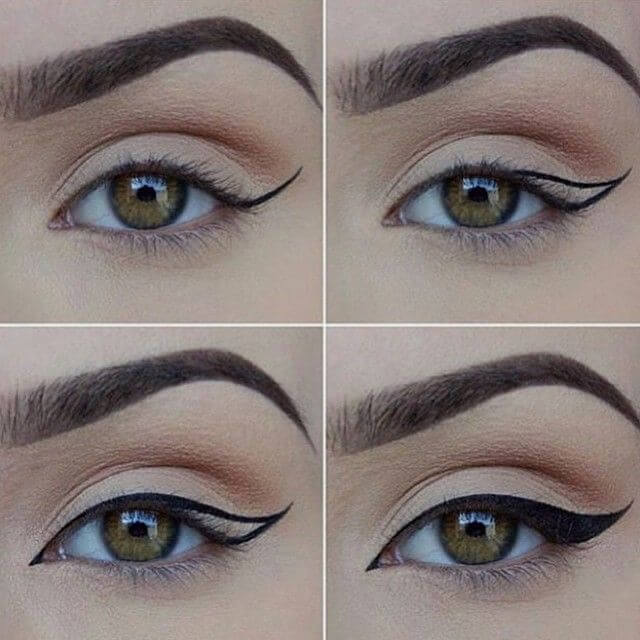 This is everyone's most wanted look because it emits elegance and sensuality. Not to mention, it'll never go out of style.
If you're bent on perfectly applying the look, consider the following steps:
Make sure that your eyelid is completely dry before starting.
Shake your eyeliner well to break up crumbs.
Make a basic outline with a wing.
Check the line before continuing. If the height wing doesn't convince you, bring it up a little higher.
Make a completely straight line from the wing to the center.
Fill in the space in between.
Let it dry.
Repeat on other eye.
11. When you're applying eyeliner
Every time you plan to line your eyes, you should be confident, as it won't come out well if you don't believe in yourself.
Don't get frustrated if you can't apply it perfecting on the first try. With a little practice, you'll get better and you'll be an expert in no time.