11 Foods that Reduce Stretch Marks
While there is no miracle remedy to remove stretch marks permanently, there are some foods that can improve the appearance of your skin. Learn more in this article!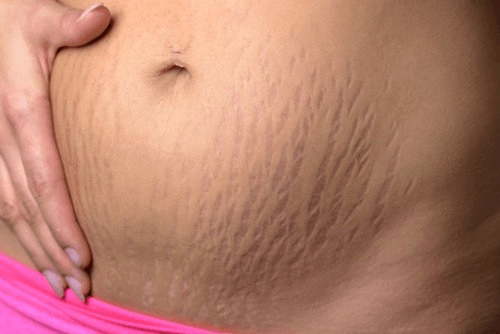 The appearance of stretch marks is very common in both men and women, although it is more often seen in women.
Whatever the case may be, stretch marks appear when skin loses its elasticity and tears the fibers. Although there are many ways to fight them, here we are going to discuss the foods that help reduce them.
Stretch marks are not easy to treat, which is why it is better to prevent them with daily exercise and a good diet. 
So, we should take into account that there is no real guarantee that they will never appear.
Among the foods that reduce stretch marks and that you should include in your diet are:
1. Wheatgrass
This food is rich in Vitamin E as well as silica. This means that it will help restore your skin, keeping it soft, firm, and looking young. 
A good alternative is to include some wheatgrass in your salads and sandwiches.
2. Green vegetables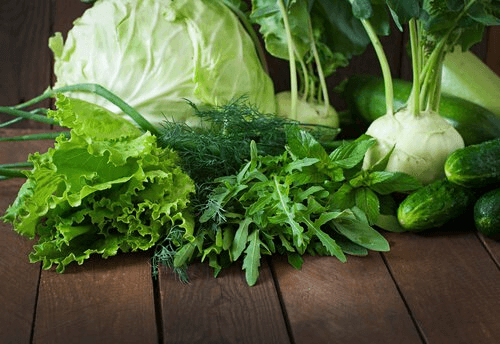 Vegetables such as spinach, chards, broccoli, and lettuce contain a substance called lutein that makes them foods that reduce stretch marks. 
This element protects the skin. So, the more green vegetables you include in your diet, the better your dermis will look.
3. Peaches
Peaches are rich in water. That is why it is good for keeping your skin hydrated. This will make it stronger against anything harmful and improves elasticity.
4. Beans
Beans are rich in zinc. This mineral makes them one of the best foods to reduce stretch marks, as it helps prevent them from appearing on the skin. 
To see better results try to include them in your diet once per week.
The only thing you need to remember is that you should regulate your consumption of beans to avoid changes in your glucose level.
5. Seeds
Seeds contain vitamin E that functions to protect the cells, tissue, and skin. They also promote skin regeneration and slows down the aging process.
Some of the most recommended seeds are:
Sunflower
Chia
Flaxseed
Sesame
6. Dried fruit
Dried fruit provides vitamin E and fatty acids that are in charge of nourishing the skin and improving elasticity.
We can eat walnuts, almonds, hazelnuts, peanuts without salt, and pine nuts, as long as you do not overdo it.
7. Whole wheat cereals
Whole wheat cereals increase the levels of vitamin E. This vitamin is essential for restructuring the skin. Among t, em we will find wheat bran and oat bran.
We recommend eating one serving of these cereals per day.
8. Fresh fruit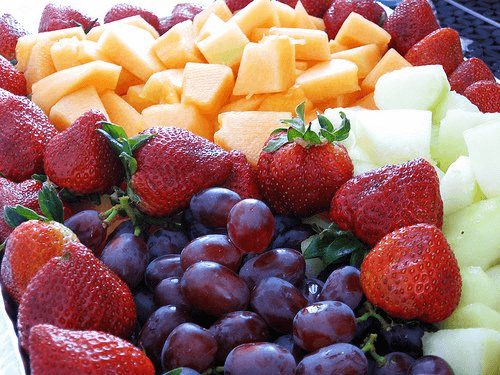 Fruit contains fiber that helps to cleanse the body, as well as vitamins, minerals, and antioxidants that help improve the appearance of skin.
It would be ideal to select fresh fruits that are in season. While you can eat canned fruit, these have a lot of sugar that can affect your health.
9. Avocado
Among the foods that reduce stretch marks, the avocado is the one highest in healthy fatty acids.
These acids help keep the skin nourished, soft, and firm. Try to eat 1/4 of an avocado per day, whether it is in a shake or a salad.
10. Water
Although water is not exactly a food, it is vital that we not exclude it from our diet. Water detoxifies our bodies and is vital for reducing stretch marks.
Make sure to drink at least 1.5 liters of water per day. If possible, try for 2 liters.
11. Vegetables oils
These provide unsaturated fatty acids and vitamin E. Together, these two ingredients reduce the effects of free radicals, nourish the skin, and fight stretch marks. 
Among them are:
Olive
Flax
Canola
Sunflower
Remedy recipes to reduce stretch marks
Without a doubt, the above list of foods to reduce stretch marks gives you a good amount of options to fight this bothersome problem.
In addition to this, you can include the following drinks to your daily diet.
Cleansing antioxidant drink
1 glass orange juice (200 ml)
3/4 cup strawberries (150 g)
1 tablespoon ground oats (10 g)
1 tablespoon flaxseed (10 g)
Prepare
Wash the strawberries well and put them in a blender with the juice, add the rest of the ingredients. Blend well until there are no lumps and drink.
Anti-stretch mark juice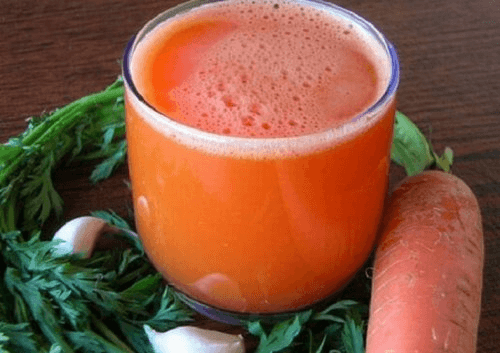 Ingredients
1 glass aloe vera juice (200 ml)
1/2 glass carrot juice (100 ml)
A pinch of spirulina algae (optional)
3 almonds
Prepare
Blend all the ingredients together until mixture is smooth.
Anti-stretch mark smoothie
Ingredients
1 glass almond milk (200 ml)
1 slice of papaya
2 almonds
1 tablespoon rice molasses (20 g)
1 tablespoon oatmeal (10 g)
Prepare
Put all ingredients into a blender. Once they are well-mixed, pour into a glass and drink.
Consume foods that reduce stretch marks, but also accept them
Stretch marks are detested by most women, and some men as well. However, once they have appeared, you should accept them and not develop a complex, while they may not be aesthetically pleasing, they are common.
If you make sure to have good habits you will see that, little by little, they will disappear, but remember, your happiness should not depend on their disappearance.