10 Tips for Painless Weight Loss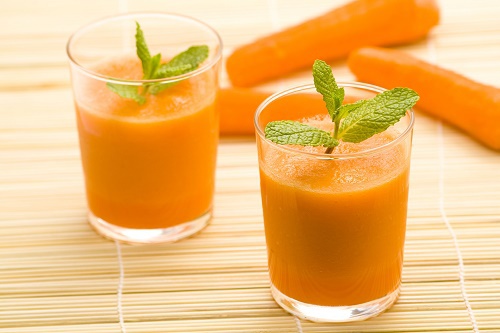 To help burn fat and calories, at least 30 minutes of exercise is recommended per day.
Maintaining a healthy weight and building better habits is the best path to achieving good health, a fuller life, and of course a figure that we're happy with. But maintaining a stable weight can be a difficult task, made even more so if we have a tendency to gain weight. Because of this, dieting is one of the best ways to lose weight and achieve that balance, as long as we learn to be controlled, committed, and disciplined.
There are of course diets for weight loss that are effective while being quite unpleasant, and sometimes causing other negative effects to the body's function. Fortunately, there are healthier alternatives that promote weight loss without the need to undergo a gruelling regimen. Here we provide some tips to help you lose weight painlessly.
Keep variety in your diet
There's no need to stop eating all the foods we're accustomed to. Our goal is to follow a healthy diet, adding foods that help activate the body's metabolism, burn fat, eliminate toxins, and avoid fluid retention. It's a good idea to include more fruits and vegetables in your diet, but you don't need to cut out other foods that also contribute to the body's overall health. The key to enjoying delicious foods is to eat them in smaller portions and avoid abusing unhealthy, high-calorie foods.
Your diet should have a moderate regimen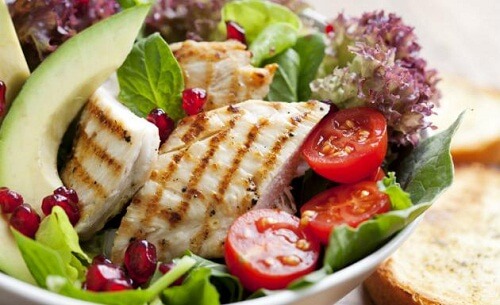 Many rapid weight loss diets claim you can lose several pounds per week, which might seem attractive but this can also have a serious impact on your physical and mental health – not to mention that these tend to produce a rebound effect, where you can regain all the weight you lost in a short amount of time.
Strict diets can produce a lot of anxiety, which if left unchecked can lead to stress and even depression
. A moderately-paced diet will help you drop the pounds gradually, while still incorporating the nutrients and healthy routines you need.
Divide meals into 5 portions throughout the day
Under no circumstance should you skip meals – they provide important nutrients and energy. What is recommended is splitting meals up throughout the day, so you have two main meals and three lighter meals in between.
Drink water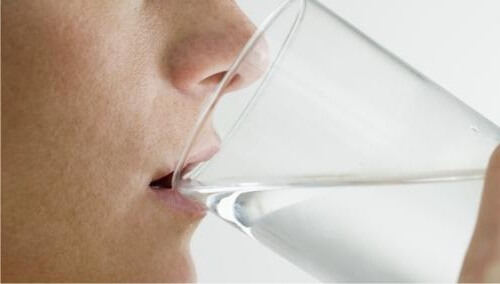 Water is an essential ingredient for bodily function, and among its many benefits it helps you lose weight.
Drinking at least two liters of water a day helps detox the body, while also helping to activate the metabolism and burn fat
.
Avoid using salt
Salt adds a special flavor to food, but it's not necessary and can be unhealthy. Cutting salt out of our diet allows us to enjoy some of our favorite foods and lose weight while being healthier at the same time.
Don't obsess about the scale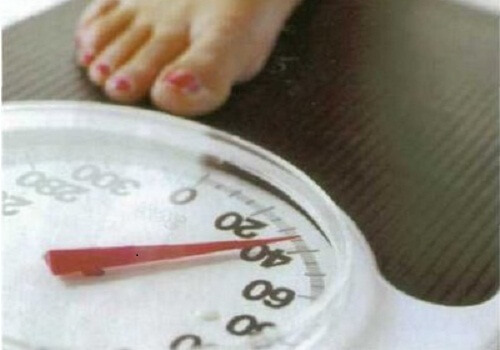 You should only weigh yourself once a week, in the morning and without clothing. An obsession with the scale can make you feel anxious if you don't see immediate changes, and you'll be tempted to start a stricter regimen.
Remember it's important to stay as relaxed and as healthy as possible
. Be proud of every achievement, no matter how small.
Chew your food slowly
One of the most common mistakes people make when eating is NOT chewing their food thoroughly – this prevents your digestive system from functioning properly. The more you chew your food, the more you enjoy it and help your body digest it, absorbing all the nutrients and eliminating the rest.
Get exercise
Physical activity is essential for weight loss because it helps burn fat and calories, fights fluid retention, and improves muscle tone for a better appearance. Exercising is easy, and something that you need to engage in for at least 30 minutes per day. Run, jump, walk, go biking, climb stairs, or do anything you like to promote both weight loss and better health.
Keep a positive attitude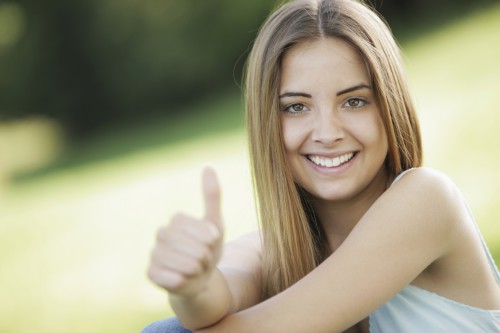 Having a positive attitude is key for weight loss because we'll be more committed to sticking to a healthy diet and all the
behaviors
that accompany it to meet our goals.
Set your objectives and be proud of each one that you meet
. Don't rush yourself, and try not to be discouraged if you fail to see the results you want right away.
Avoid stressful situations
Studies have shown that there is a relationship between stress and weight gain because people suffering from stress tend to have more food cravings. It's best to eliminate all forms of tension in your life and to try to stay calm, opting to eat more fruits or vegetables.