10 Simple Tricks So That Your Clothes Always Look New
If you don't want your clothes to wear out too early, it's very important that you pay attention to a few details while washing, avoiding anything that could damage the material.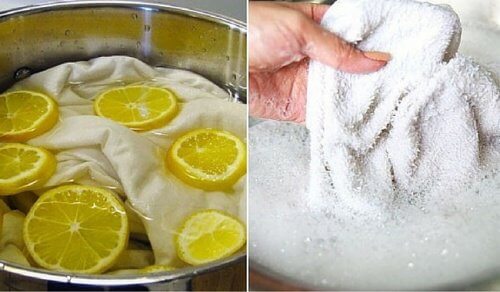 Every day it's becoming more and more common to buy a new article of clothing and slowly, over time, it becomes damaged; it gets tiny holes under the seams, the colors lose their brightness, they get stretched out…
This causes people to renew their wardrobe frequently, which not only hurts your image, but it also poses a big problem for your wallet as well.  To fix this problem, we suggest a few tricks for keeping your clothes looking brand new.
1. Only wash what is dirty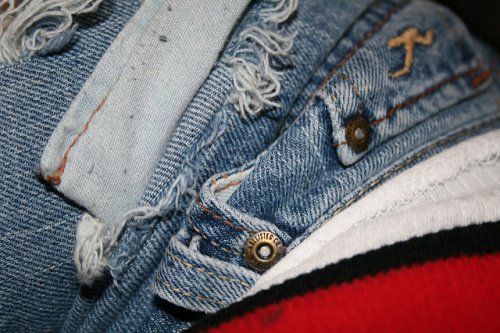 Even though it seems obvious, a lot of people tend to throw clothing in the dirty laundry basket that was barely worn, and which is therefore still clean. Keep in mind that the more you wash your clothing, the more is wears it down.
2. Be careful during the first wash
The first time you wash your clothes is fundamental, because this is where you could damage the color, elastic bands, and other chemical products that have treated the fabric. Keeping this in mind, it's best to carefully read the label that indicates care instructions.
3. Separate white clothing from darks
Even though we live in a fast-paced world that causes us to ignore this traditional trick, it's important to follow through with it. This will help you wash colored clothing with the products and processes necessary to maintain their color.
White clothing needs different methods to keep them looking new, as well as for keeping the fabric in good shape. Colored clothing also require special treatment so the colors don't lose their intensity.
4. Don't overload the washing machine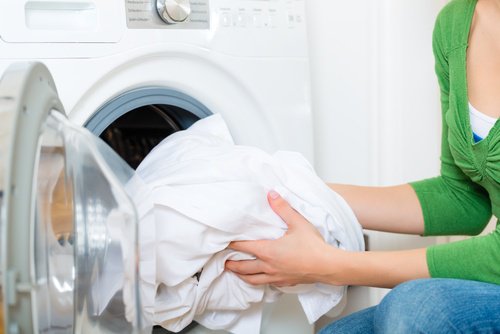 In order to keep your wardrobe looking brand new, it's best to think about the size of each load, because this will determine how much detergent and water to apply in just the right amount.
If you don't follow this advice, the cleaning process will not be done correctly, which will damage your clothing by leaving it unprotected.
That's why it is very important that you understand how to load your washing machine. If not, you could be turning this ally into a primary enemy.
5. Use cold water
The temperature of the water you use is very important. Keep in mind that cold water is generally used to preserve any kind of product in good condition. Clothing is not an exception: cold water protects and maintains clothing like new.
6. Look over necklines and arm cuffs
Before placing your clothing in the washing machine, take a look at these areas and apply a bit of baking soda and vinegar to them. This will help cut through oils that accumulate in this area, easily removing them.
This keeps your clothing clean and looking as new as when you bought them.
7. Natural products are just as good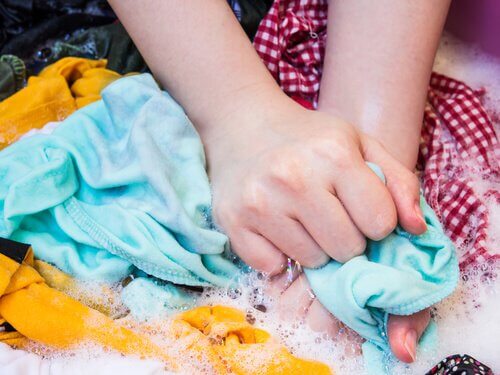 Keeping your clothes in the best of conditions, while also keeping the washing process sustainable, are completely compatible. Try natural softeners, like white vinegar or apple cider vinegar.
These alternative resources are highly advisable because detergents, bleach, or softeners are very abrasive and damaging.
To prove it, just think about how the development of these items has come with a growing worry for your wardrobe's condition.
8. Use a washing bag
These items are becoming more and more popular among people who are concerned about keeping their clothing new. The bags are meant to protect clothing from friction in the washing machine, along with any consequences this friction might bring: fuzzy balls forming, and clothing becoming deformed.
9. Close zippers
This is a very important step because if left open, the teeth will grab onto the rest of the wash, weakening fabrics and even tearing them.
So if you want to keep your clothes looking newly purchased, make sure you follow through with this step.
10. Check pockets
Having coins or other items in your pockets has a double effect: it weakens clothing and changes its color.
Not to mention that coins rub up against other pieces of clothing, which pulls on them because of the friction in the washing machine. It also discolors your clothing, mixing the water with the dyes in each wash.
If you follow this advice, you will have clothing looking brand new for longer. You'll also be caring for the environment by using sustainable products. You'll reduce the number of washes, and therefore you'll be reducing the amount of water and electricity used.