10 Habits to Live Happier
Remember that what goes around comes back around. If you face the world with a smile, it will smile back.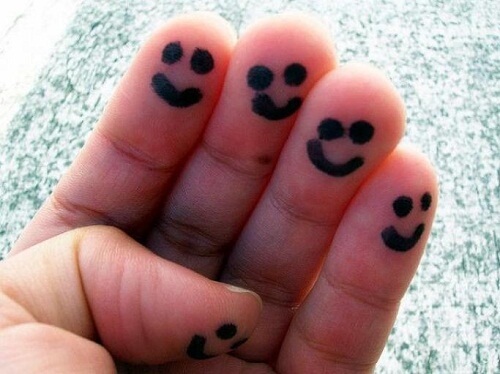 It is possible to "be as happy as a clam". When was the last time you almost bust a gut laughing? Or how long has it been since you felt content because of the little things that make life great each day? If your life is ruled but sadness or you feel generally unsatisfied, read this article to learn about 10 habits to live happier.
How can you be happier?
Spend more time outdoors
If you spend your time cooped up in an office or in an area with no trees, take full advantage of the weekend to go to a park, a town surrounded by nature, or the beach. Spending time outdoors will improve your mood, and your mind will thank you for it. The color green has been scientifically proven to not only generate happiness, but also positivity and emotional stability. Also visiting a place where silence is the only sound to be heard can relax you and lower stress levels. Spending a few minutes in the sun helps produce Vitamin D which is associated with good health, happiness, and elimination of depression.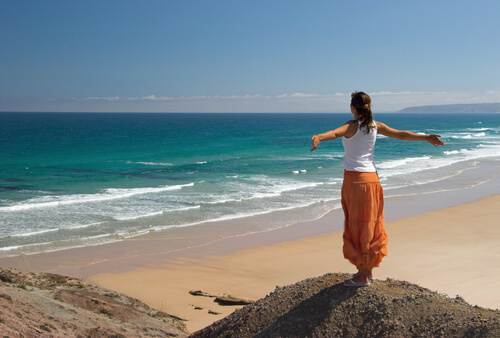 Sweat more
We don't tend to love exercising, but it has many advantages that can help if you want to lose weight or tone your muscles. It also helps free your body of toxins. A workout session or a mere walk through the park will help eliminate toxicity in your body which will lead to happiness and the production of disease-fighting hormones. As if that isn't enough, your skin will glow, you'll reduce tension, and you'll sleep like a baby at night.
Sleep more
It doesn't matter how much you have to do each day, you really need to sleep between 7 and 8 hours (straight!) at night. If you also have time to take a little nap during the day as well, don't think twice about it. Sleeping is associated with a generally good mood, optimism, and productivity. Not getting enough sleep, on the other hand, can lead to depression, irritability, headaches, etc. If possible, you should try and maintain a regular sleep schedule for when you go to bed and wake up so that your mind and body can function in a well-adjusted way.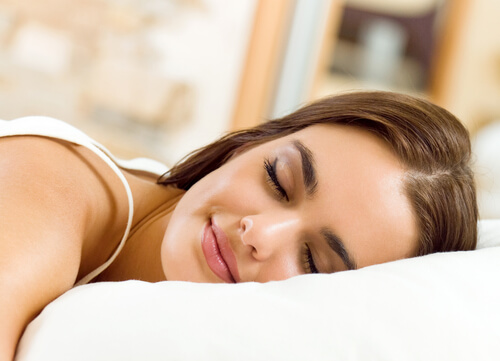 Meditate
You don't need to spend time with monks in a temple in Tibet to meditate. You can meditate during a few minutes of free time each day in your house, or look for the perfect time and place to do it. Some choose to meditate earlier in the morning to feel happier and more complete throughout the day, while others opt for meditation after the sun goes down to get rid of the day's bad vibes. It is entirely up to you. It is at first hard to empty your mind, but soon enough you'll be able to do it.
Get a new hobby
A hobby is a great activity to stimulate your mind, in addition to being something entertaining that allows you to break your routine. It helps you be happier as it increases your self-esteem, helps you make friends, enjoy some quality time doing something you love; and gets you moving, makes a dream come true, etc. If you've always wanted to learn French, practice tae kwon-do, or play the piano, now is your chance!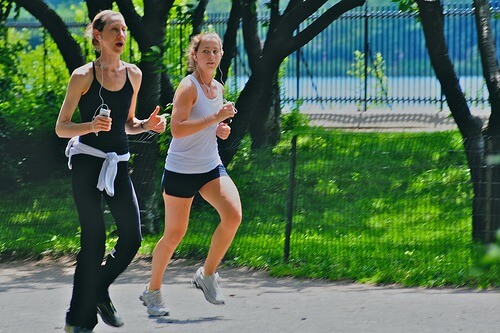 Listen to positive music
Your favorite music could be disco, funk, salsa, or pop. The most important thing is you need to listen to something you like. Crank it up when you get home as you order or cook your dinner, or pop in your headphones and enjoy your music as you head to work and create a music-filled life. This will help you reduce stress and live happier. If you ever feel like dancing, don't fight the urge!
Write down your experiences
Everyone has problems and things that worry them. A good release is writing down what happens. You'll feel even better if you keep a diary (nobody has to read it). Make note of all of those negative thoughts, crumple them up and throw them in the trash. This symbolic act will tell your brain that the words on that page aren't good for you. You don't need to be a perfect writer, just jot down what you think and don't worry about punctuation or spelling.
Be thankful
When was the last time you said "thank you"? Being thankful and showing an attitude of gratitude is very important if you want to be happy. That word sometimes seems so difficult to say, but it is one of the most gratifying. You don't just have to thank others, but also yourself. Give thanks for the good things you have (you really do have a lot), and give thanks for the beauty, health, home, work, projects, the bed you sleep in, and your plate of food. Being thankful in life helps you really feel positive emotions.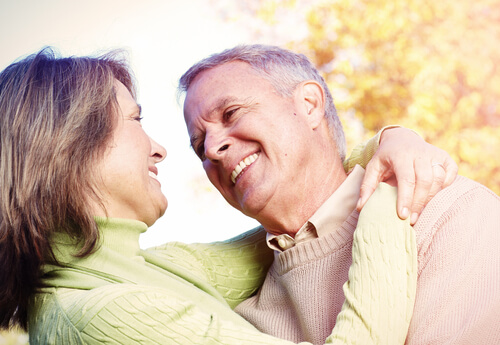 Be a better friend
Try this: take a step back and analyze your attitude towards your friends and decide whether this is what you would like to get out of your friendships. Are you a good companion who listens, gives advice, and is there when they need you to be? What would you like to change about how you are as a friend? Do you think your friends are happy to be by your side? Friends are the family we get to choose, and that choice is mutual. Constantly nurture your friendships, and show your friends how you feel about them.
Share happiness everywhere you go
Do you really want to be happy? Then you need to share happiness everywhere you go. Wipe away the long face, complaints, and insults as you walk down the street. You should always have a smile on your face, say "thank you", and maintain a positive attitude. You may stand out like a sore thumb at times, but you'll set a precedent. People will want to model themselves after you, they will feel happy when they are around you, and they will smile back when you smile. Just remember that what goes around comes back around.